by Jason Goodman
September 10, 2019
Source
Richard Gage is the founder of Architects & Engineers for 9/11 Truth and his group's momentum has been steadily building. Richard joins Jason Goodman to discuss the details of the new University of Alaska study and harsh reality it points to as the Lawyers Committee for 9/11 Inquiry continue to press their Mandamus lawsuit.
Visit https://www.ae911truth.org/
Visit www.crowdsourcethetruth.com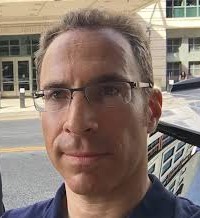 Jason Goodman is an investigative reporter and founder of Crowdsource the Truth.  He is also founder and CEO of 21st Century 3D, an internationally company, recognized for innovation in production techniques and stereoscopic 3D technology development.
Support Jason on Patreon and view exclusive subscriber content: patreon.com/crowdsourcethetruth