by Robert F. Kennedy, Jr., Children's Health Defense
September 22, 2020
[Mirrored at Truth Comes to Light BitChute, Lbry & Brighteon channels.]
In the third episode of our second season of "TRUTH" with Robert F. Kennedy, Jr., Mr. Kennedy interviewed renowned physician Dr. Sherri Tenpenny about various aspects of the COVID crisis. They covered a lot of territory which included discussions regarding:
The implementation of transhumanism
Google's many ties to the pharmaceutical industry and how this affects the ability to find information that's not part of the Pharma paradigm
The link between flu shots and susceptibility to COVID
Expanding the list of who can administer vaccines in the UK to "meet the need" of vaccinating the population
The Bill Gates agenda item of being able to conduct surveillance upon every square inch of the planet
How going into a digital currency would result in slavery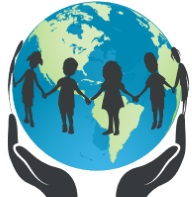 The Children's Health Defense Team is devoted to the health of people and our planet. Their mission is to work aggressively to reduce exposure to all sources of mercury, hold those accountable who failed to protect our planet and people from unnecessary exposure, restore health to those who have been harmed, and make sure this tragedy never happens again.
They do what they do for many reasons. Some have children who have been injured. Some have seen an injustice and feel the need to step in where others fear to tread. Some are focused on the demand for scientific integrity, others on improving the health of this, and future, generations.
See: Why We Do What We Do
Sign up for free news and updates from Robert F. Kennedy, Jr. and the Children's Health Defense. CHD is planning many strategies, including legal, in an effort to defend the health of our children and obtain justice for those already injured. Your support is essential to CHD's successful mission.
The Defender is Children's Health Defense's news and views website. It features content aligned with the organization's mission to end childhood health epidemics. Sign up for updates.
Children's Health Defense Europe is the Belgium-based Europe chapter of CHD.