by Constitutional Rights Centre
October 21, 2020
Excerpt:
"…Anyone who was awake at the time, and there were many of us — there were many of us who,  in fairness,
feared, but were too felt too alone and didn't want to buck the system in their community to express themselves. But anybody who was awake saw this coming because it had been expressed open and planning for it's been in the planning for decades.
So I want to talk about human beings and humanity, because at the end of the day constitutional lawyers in defending constitutional rights are defending the human attributes that make us human.
It's no more complicated than that. So I want to first say to Mr. Trudeau, Mr. Ford, Mr. Tory respectfully: None of us want to sing in your fascist, muzzled, rat-race choir that you're conducting — that you're conducting through a score of pornography of fear for globalist criminals.
So I'd like to say to each of you respectfully: Stop lying to your citizens you're supposed to serve!  Stop lying about the bogus, fraudulent "testing"!
Tell us what the PCR tests… and what it actually tests. You know it does not test for any virus.
Your case counts are criminal propaganda.
Your discourse of numbers is criminally fraudulent. In the USA they call that 'data fraud', and actually have criminal provisions geared at state officials who engage in data fraud — because it misleads the public
So stop lying about cases to scare us about deaths."
Original video available at Constitutional Rights Centre YouTube channel.
[As a service to protect truth from censorship & to share widely, mirrored copies of this video are available at Truth Comes to Light BitChute, Brighteon, Lbry & Odysee channels. All credit, along with our sincere thanks, goes to the original source of this video. Please follow links provided to support their work.]
Guest speaker Constitutional lawyer, Rocco Galati at Toronto Freedom Rally October 17, 2020.
Subscribe to Constitutional Rights Centre newsletter.
Film footage courtesy of Inn24 – In The Heart of It.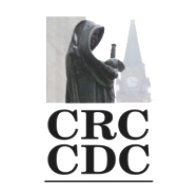 Constitutional Lawyer Rocco Galati is Executive Director (Founder) of Constitutional Rights Centre in Canada.
The Constitutional Rights Centre Inc. ("CRC") was incorporated, in Ontario, in November, 2004. From 2004 to 2013, it non-publicly, except to lawyers, operated in its development, in assisting and procuring legal counsel, with respect to constitutional cases, where counsel and/or their client, lacked the funds and/or expertise to mount, argue, or appeal a constitutional issue or case.
Since 2013 it has, as co-Applicant, also initiated litigation in such cases as the "Nadon Reference" case, the "Mainville Reference" case, the challenge to the new Citizenship Act (Bill C-24).