by Lucas Alexander, Age Of Truth TV
September 25, 2020
Available at Age of Truth TV website and Age of Truth TV YouTube channel.
[Mirrored on Truth Comes to Light Lbry & Brighteon channels.]
This fascinating, extraordinary and intensely informative AGE OF TRUTH TV DEBATE interview with two of the truth community's TOP-EXPERTS and pioneers, SACHA STONE & OLE DAMMEGÅRD, presented by Age Of Truth TV investigative reporter LUCAS ALEXANDER, and streamed LIVE at the AWAKEN WEEKEND DENMARK CONFERENCE, at Kauslunde Kro, Funen, Denmark, before a live audience.
– WORLD CRISIS
– ACTIVISM
– THE AWAKENING
– SATANISM & GLOBAL RITUAL MIND CONTROL
– FALSE FLAGS
– DONALD TRUMP vs. N-W-O
– ELECTROMAGNETIC FREQUENCIES & AI
– LOVE AND ENLIGHTENMENT
SACHA STONE Websites:
www.sachastone.com
www.reclaimyourlives.com
OLE DAMMEGÅRD Website:
www.lightonconspiracies.com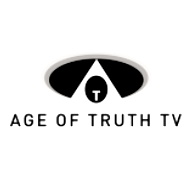 Age of Truth TV is a truth information movement — a TV network and online community that was born in Denmark. In-depth hard-talk interviews with fascinating and remarkable speakers, authors, researchers, journalists, scientists and truth speakers from all over the world. The guests on our shows share information and often disclose eye-opening details and knowledge about hidden agendas, personal experiences and otherworldly phenomena.