Sourced from Marzia Narayani
April 28, 2020
Jo Conrad interviews Sacha Stone about the unfolding events including the roles of Trump & Putin, solutions to the 5G crisis, the plans of the dark forces that will not manifest, the end of governments in the near future and a brilliant future for humanity.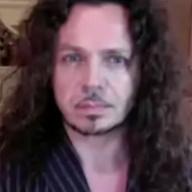 Sacha Stone is an activist, public speaker, publisher, writer and film-maker.
Former rock musician and artist, Sacha established Humanitad in 1999 as an advocate of human rights and natural justice.
Sacha founded New Earth Project (New Earth Nation), the worlds most integrated movement promulgating sustainable, sovereign and self-determining communities. It operates as a universal trust engaging micro-nations by Treaty and exists outside of fictitious enclosures dreamt up by self-serving corporation-governments and institutions.
He is also founder of the ITNJ International Tribunal for Natural Justice. This new planetary court is committed to the dispensation of natural justice and adherence to the rule-of-law.
Connect with Sacha Stone via ITNJ, New Earth or sachastone.com.