by JP Sears, AwakenWithJP
March 11, 2020
Here's the latest BREAKING NEWS update on the Coronavirus.
It's definitely gonna kill you. The only way to protect yourself from COVID-19 is to buy a casket now.
Stay tuned for all the latest sensationalized updates about the Corona Virus.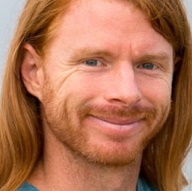 JP Sears is an American life coach and internet comedian. He is known for his satirical parodying of veganism, gluten-free fads, new age beliefs, and other "modern hippy" topics with his video series Ultra Spiritual. He is the author of the satirical book How to Be Ultra Spiritual: 12-1/2 Steps to Spiritual Superiority.
Sign up for JP's newsletter: https://awakenwithjp.com/joinme