by JP Sears, AwakenWithJP
January 28, 2021
California dictator Gavin Newsom in California lockdowns!
What do you need to know about the great governor's decision to end the lockdowns? Obviously it's 100% in the peoples best interest and nothing to do with his political game. You can trust us on that.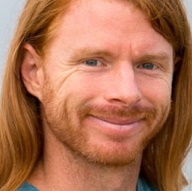 JP Sears is an American life coach and internet comedian. He is known for his satirical parodying of veganism, gluten-free fads, new age beliefs, and other "modern hippy" topics with his video series Ultra Spiritual. He is the author of the satirical book How to Be Ultra Spiritual: 12-1/2 Steps to Spiritual Superiority.
Sign up for JP's newsletter: https://awakenwithjp.com/joinme