by JP Sears, AwakenWithJP
January 16, 2021
In this video you'll see how people treat free speech these days. Should freedom of speech still be a thing? Of course not! You'll learn that freedom of speech causes violence and it needs to be censored because it's highly dangerous. You also learn how depressed freedom of speech feels.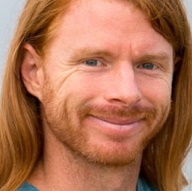 JP Sears is an American life coach and internet comedian. He is known for his satirical parodying of veganism, gluten-free fads, new age beliefs, and other "modern hippy" topics with his video series Ultra Spiritual. He is the author of the satirical book How to Be Ultra Spiritual: 12-1/2 Steps to Spiritual Superiority.
Sign up for JP's newsletter: https://awakenwithjp.com/joinme