by JP Sears, AwakenWithJP
October 28, 2020
In this video, learn all about the most dangerous disease in the world, intelligence. You'll understand what you need to do to help slow the spread of this disease. If we all work together and follow the proper social guidelines, we can rid the world of intelligence once and for all.
*For Comedy Show schedule and tickets: https://awakenwithjp.com/events/
cover image credit GraphicMama-team /pixabay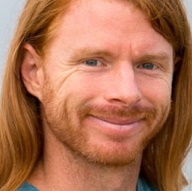 JP Sears is an American life coach and internet comedian. He is known for his satirical parodying of veganism, gluten-free fads, new age beliefs, and other "modern hippy" topics with his video series Ultra Spiritual. He is the author of the satirical book How to Be Ultra Spiritual: 12-1/2 Steps to Spiritual Superiority.
Sign up for JP's newsletter: https://awakenwithjp.com/joinme