Source:  The Corbett Report
by James Corbett
January 16, 2019
Watch this video on BitChute / BitTube / DTube / YouTube or Download the mp4
Remember how the conspiracy peddlers in the mainstream press freaked out over the super secret Russian microwave technology that was frying diplomats brains in Cuba. Well, it turns out that was just a tad exaggerated. So what was the real culprit? Find out in this week's edition of #PropagandaWatch.
SHOW NOTES:
Dangerous sound? What Americans heard in Cuba attacks
Russia Believed To Be Main Suspect In Attack On U S Diplomats Velshi Ruhle MSNBC
Russia Suspected In 'Sonic Attacks' But How Involved Was Cuban Government Andrea Mitchell MSNBC
U.S. Officials Suspect Russia In Mystery Medical Attacks On Diplomats In Cuba | NBC Nightly News
The Mystery of the Havana Syndrome
Cory Gardner Renews Call for Russia to Be Declared Sponsor of Terrorism After Reports on Sonic Attacks
Recording of "sonic attacks" on U.S. diplomats in Cuba spectrally matches the echoing call of a Caribbean cricket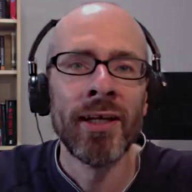 James Corbett has been living and working in Japan since 2004. He started The Corbett Report website in 2007 as an outlet for independent critical analysis of politics, society, history, and economics. Since then he has written, recorded and edited thousands of hours of audio and video media for the website, including a podcast and several regular online video series. He is the lead editorial writer for The International Forecaster, the e-newsletter created by the late Bob Chapman.
His work has been carried online by a wide variety of websites and his videos have garnered over 40,000,000 views on YouTube alone. His satirical piece on the discrepancies in the official account of September 11th, "9/11: A Conspiracy Theory" was posted to the web on September 11, 2011 and has so far been viewed nearly 3 million times.
For more in-depth content, James Corbett offers a subscription newsletter. Become a Corbett Report subscriber: https://www.corbettreport.com/members/