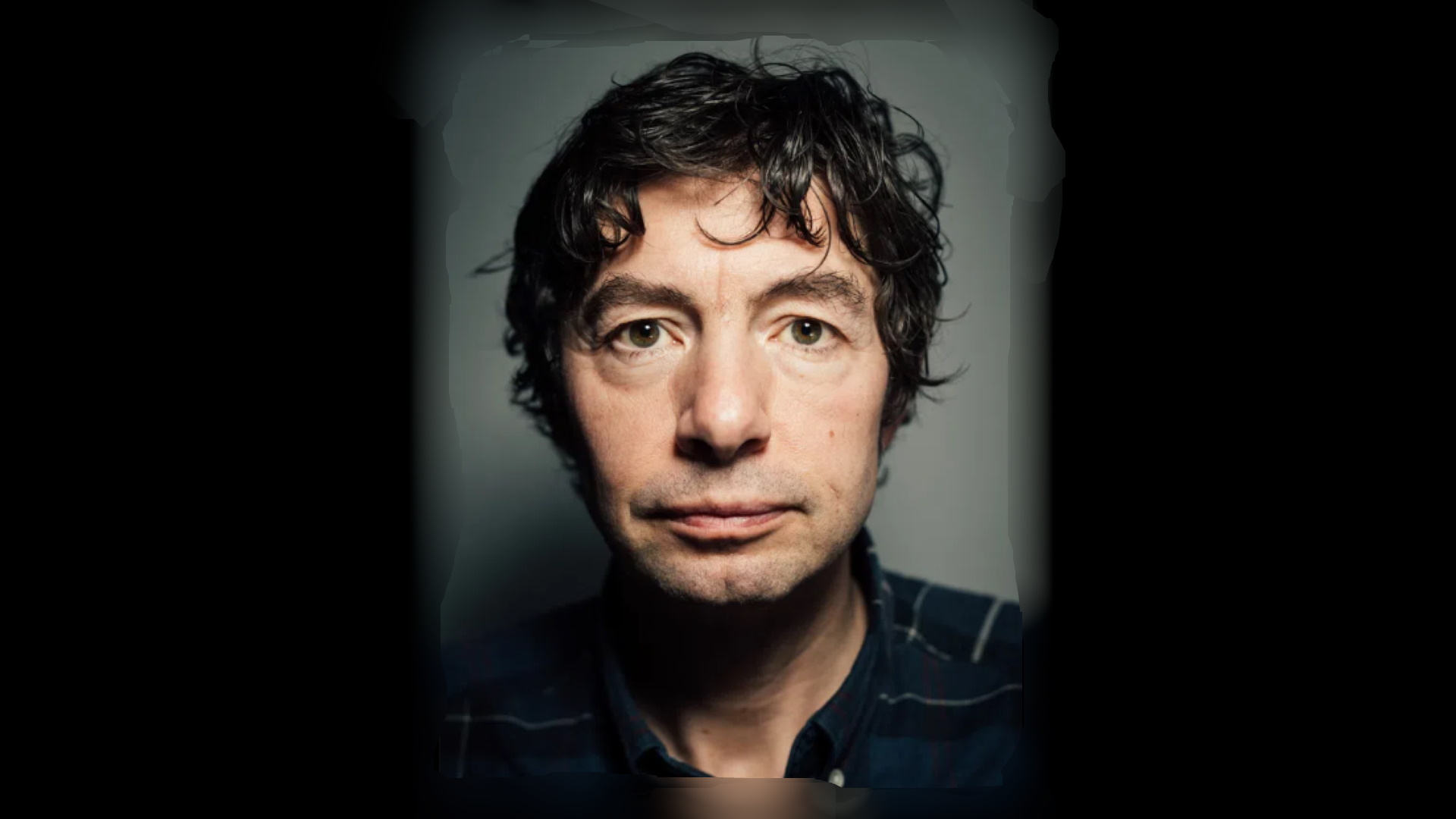 by David Icke, davidicke.com
January 29, 2021
Video available at David Icke BitChute channel.
[As a service to protect truth from censorship and to share widely, mirrored copies of this video are available at Truth Comes to Light BitChute, Brighteon, Lbry/Odysee channels. All credit, along with our sincere thanks, goes to the original source of this video. Please follow links provided to support their work.]
Secret file on Christian Drosten – the German virologist who is responsible for the PCR test 'Covid' protocol that has been producing fake 'positives – fake 'cases' – across the world since January 2020 used to justify global fascism
sourced from davidicke.com
Translation of a programme in German on kla.tv – https://www.kla.tv/17877
Übersetzung einer Sendung auf Deutsch auf kla.tv: Die (geheimgehaltene) Akte Christian Drosten: https://www.kla.tv/17877
The German virologist Pf. Dr. Christian Drosten is the face of the corona crisis we are going through. In March 2020, the weekly magazine Stern even published an article entitled "The corona virus has made Prof. Christian Drosten the most sought-after man in the Republic" and made him a star. For it was Christian Drosten who, in January 2020, developed the PCR test for corona, which has become the standard method for detecting the Covid-19 coronavirus worldwide. As Director of the Berlin Charité Institute, he is a very influential advisor to the German Federal Government, and has participated as an expert at numerous government press conferences. His evaluation has thus had a decisive influence on important political decisions such as the compulsory wearing of masks, the interruption of regular education or the closure of all cafés, bars and restaurants. He has received numerous awards, including the Bundestverdienstkreuz (Cross of Merit) in 2005 and the first-class Bundestverdienstkreuz in 2020.
This programme will open a 4-part dossier that shows a completely different face of Christian Drosten and sheds light on little-known but far-reaching circumstances.

The Drosten dossier, part 1: Christian Drosten and his false predictions
Due to his many high distinctions, one would expect his various estimates and forecasts to come true. Here are two examples of his forecasts, which are always worrying compared to the actual evolution:

Forecast 1: 2003 / SARS
"If the epidemic cannot be postponed in the near future, it is possible that there will always be new cases of SARS. If lung diseases of this kind were to break out regularly in some countries, this could have serious effects on their economies. An effective vaccine can be expected in one or two years at the earliest."
Actual developments: According to the WHO, since the beginning of the so-called SARS epidemic in 2003 there were only 8,096 cases of SARS worldwide with 774 deaths. Germany had a total of nine cases of SARS and not a single death.

Forecast 2: 2009, swine flu
"It is a widespread viral infection with side effects far more severe than anyone could imagine from the most dangerous vaccine."
Although there are no reliable indications on the number of people who are ill, Drosten urged people to get vaccinated against swine flu.
Actual development: The prophesied epidemic never happened. In spite of this, Western governments bought vaccines for several hundred million euros, which the vast majority of the population refused, despite Drosten's insistent recommendations. What's more, the vaccines caused far more serious damage than swine flu itself.

Conclusion:

Drosten's frightening predictions, which always aimed to impose the "standard vaccine solution", turned out to be fatal errors of assessment, resulting in enormous economic damage. How is it possible that Drosten, with his multiple horror predictions, continues to appear credible as THE government's advisor?

The Drosten dossier, part 2: Christian Drosten and his doctorate
As the coronavirus crisis has made Prof. Dr. Christian Drosten probably the best known scientist in Germany, his doctoral thesis has been requested many times. Strange contradictions then came to light:

1st contradiction:
Dr. Drosten claims to have written his thesis in 2003 at the Goethe University in Frankfurt. Surprisingly, the Frankfurt University Library was initially unable to provide a single copy of his thesis.

2nd contradiction:
At the request of Dr. Markus Kühbacher, a scientist specialising in scientific fraud, the university's press officer stated that the copies had been damaged by water damage. According to Kühbacher, the press officer later had to confess that he had given him false information about Drosten's work. Nor did the German National Library have a single copy of the thesis until 2020, which is normally compulsory for every promotion.

3rd contradiction:

It is also very strange that the catalogue of the German National Library – which is obliged to list all theses – does not contain any entries concerning Christian Drosten for the years 2000-2003.

4th contradiction:

On 15 October 2020, the Goethe University in Frankfurt am Main published a statement of clarification regarding the "false statements concerning the admission procedure of Prof. Dr. Christian Drosten". The statement shows that Dr. Drosten has been entitled to use the title of Doctor of Medicine since 4 September 2003. This is very surprising, as a WHO document mentions him as early as April 2003 – i.e. 5 months earlier – with the title of Doctor. This and many other contradictions led Dr. Reiner Füllmich to refer to Drosten as "Captain von Köpenick" (a German swindler of the late 19th and early 20th century) in the context of the extra-parliamentary commission on coronavirus. Kühbacher filed a complaint with the Stuttgart District Court on 2 December 2020 about the "compulsory copies of Mr. Drosten's thesis and their allegedly excessively wet storage". This court case has brought to light further surprising contradictions. The situation could, however, become even more unpleasant for Drosten, as lawyer Dr. Füllmich has already addressed a first claim for damages to Drosten on behalf of one of his clients who has suffered damage as a result of the measures taken against the coronavirus. A class action is being prepared in the USA. Finally, the issue at stake is not Christian Drosten's doctorate, but his credibility. Why has he persisted for months in remaining silent and not clarifying these serious allegations? His behaviour certainly does not enhance his credibility!

The Drosten dossier, part 3: Christian Drosten and his PCR test for the coronavirus
The PCR test for coronavirus developed in haste by Drosten in January 2020 for the detection of coronavirus is "the test of the year"! The results of this test are used by governments around the world to legitimise the most massive restrictions of fundamental rights against their citizens!
As early as 2014, Drosten said about this PCR test method: "The method is so sensitive that it can detect even a single molecule of the virus genome. If such a pathogen has, for example, spent one day on the nasal mucosa of a nurse, without her getting sick or noticing anything, she suddenly becomes a case of MERS. Where previously there were reports of people who were sick to death, the statistics now contain mildly ill people and people who are in fact perfectly healthy. This is how the explosion in the number of cases in Saudi Arabia could be explained. In addition, the media on the spot have inflated the matter incredibly. "Doesn't Drosten's statement accurately reflect the current status of the coronavirus? "The statistics suddenly have people in perfect health, which distort them! "The number of cases is exploding! "The media have inflated this incredibly! "Did Drosten choose this PCR method in a calculated way to trigger a "test pandemic"? Ongoing scientific research by 22 top scientists reinforces this suspicion, as it denies the scientific basis for Drosten's study, which served as the basis for the WHO's implementation of the test. Initial court decisions confirm the unscientific basis of Drosten's study and his coronavirus test! With his non-scientific study and his unsuitable PCR test based on it, one man played a decisive role in the whole coronavirus scenario: Christian Drosten! Not only him, but also the test he developed, turns out to be not very credible under closer examination!

The Drosten dossier, part 4: Christian Drosten and his many links
Neutrality and objectivity are decisive indicators for the credibility of scientists!
1. Is neutrality and objectivity on the part of Drosten possible – in view of his links with Olfert Landt?
Olfert Landt is one of the regular co-authors of the Drosten studies – also of the study of the coronavirus in question. In addition, he is the owner of the Berlin-based biotech company TIB Molbiol Syntheselabor GmbH, which manufactures tests for the coronavirus. Drosten and Landt seem to have discovered a successful business model: in the event of a pandemic and the emergence of the most diverse viruses, they jointly develop the corresponding PCR test. This was already the case in 2002/2003 for SARS, in 2011 for EHEC, in 2012 for MERS, in 2016 for zika virus, in 2017 for yellow fever. The same pattern is still in place, which they have now also used for coronavirus. Landt admitted this to the Berliner Zeitung newspaper: "The testing, design and development came from the Charité. We simply implemented it immediately in the form of a kit. And if we don't have the virus, which originally only existed in Wuhan, we can make a synthetic gene to simulate the genome of the virus. That's what we did very quickly. "From the start of the coronavirus crisis, the Landt biotech company was making test kits for 1,500,000 tests a week and by February had tripled its turnover. In the meantime, these tests must have brought it huge profits. It is doubtful whether Landt received all the profits and left only the glory to Drosten. Irrespective of the question of the personal benefits that Drosten might have derived from it, the question arises: how is it possible that developments are made with public money and then private companies profit from them to such an extent?
1. Is neutrality and objectivity on the part of Drosten possible – in view of his links with the pharmaceutical industry?
Drosten has been awarded among others:
– the "Förderpreis für Klinische Infektiologie" (Prize for Clinical Infectiology) awarded by Aventis Deutschland Pharma GmbH with a prize of 5,000 euros,
– the "Diagnostics Award of the European Society for Clinical Virology" from the pharmaceutical company Abbott Laboratories, endowed with €2,500 and linked to other privileges of interest to the recipient, and
– through the Charité de Berlin, an institute of which Drosten is currently the director, in December 2019 and March 2020, a sum of approximately US$ 335,000 from the Bill and Melinda Gates Foundation. This foundation is by no means disinterested, but it is known for its proximity to the vaccine industry. Have these awards and grants created conflicts of interest for Drosten that have led him in the past to always advocate for vaccines as a solution? The current coronavirus crisis seems to confirm this suspicion, as Drosten does not even shrink from a violation of the code of ethics of the medical order by recommending certain vaccine manufacturers. Shouldn't Drosten's statements and studies be completely revised from the point of view of objectivity? Who would believe a scientist who propagates the fact that smoking is safe and at the same time receives awards and subsidies from the tobacco industry?

CONCLUSION:
Fatal erroneous predictions, numerous unclarified contradictions about his doctoral thesis, a hastily developed "PCR corona test" with fundamental scientific flaws and an unsuspected swamp of financial entanglements take away all credibility from Christian Drosten! If the key person at the centre of the entire coronavirus crisis proves to be uncredible after closer examination, this raises serious questions:
1. Should we not finally, because of these non-scientific foundations, analyse all the events linked to the coronavirus, with the inescapable economic and financial collapse that threatens entire peoples, to find those who are pulling the strings and profiting from this situation in the shadows?
2. Could the aim not be a staging for a power grab and even, under the pretext of fighting the pandemic, lead to the setting up of digital surveillance of entire peoples?
3. Why don't the mass media, which has the task of providing critical media coverage, reveal the "Drosten dossier", but keep it under wraps?
Dear spectators, do you also think that these facts should be known to everyone? Then help us to make the "Drosten dossier" public as soon as possible. Only a movement of the people themselves can break the silence of the monopolised media, which all sound the same, and lead to a public discussion! You can contribute to this by making these hidden links public! To do so, share this video! Inform as many of your acquaintances as possible by email, via WhatsApp, Twitter, Vimeo or put the video on Facebook. Here is the link to this show: https://www.kla.tv/17877.

Sources/Links :
General information about Christian Drosten
https://www.stern.de/p/plus/gesundheit-wissenschaft/der-aufklaerer–so-wurde-christian-drosten-zum-wichtigsten-mann-deutschlands-9184616.htmlhttps://www.deutschland.de/de/topic/wissen/christian-drosten-corona-forscher-und-regierungsberaterhttps://de.wikipedia.org/wiki/Christian_Drosten#Ehrungen
Part 1: Christian Drosten and his false predictions
1. SARS
https://onlinelibrary.wiley.com/doi/abs/10.1002/biuz.200390097https://onlinelibrary.wiley.com/doi/epdf/10.1002/biuz.200390097https://www.who.int/csr/sars/country/table2004_04_21/en/
2. Swine flu
https://www.kma-online.de/aktuelles/panorama/detail/zweite-welle-hat-begonnen-tote-erwartet-a-18682https://www.spiegel.de/gesundheit/diagnose/schweinegrippe-impfstoff-pandemrix-risiken-wurden-ignoriert-a-1229144.html
Part 2: Christian Drosten and his doctorate
https://www.corodok.de/drosten-dissertation-verschluss/https://mobile.twitter.com/Kuehbacher/status/1331958955757740033https://plagiatsgutachten.com/blog/christian-drosten/https://aktuelles.uni-frankfurt.de/aktuelles/falschbehauptungen-zum-promotionsverfahren-von-prof-dr-christian-drosten/http://web.archive.org/web/20030423125938/https://www.who.int/csr/sars/2003_04_16/en/https://www.youtube.com/watch?v=aSLgvxQNanohttps://t.me/ReinerFuellmich/88https://www.fuldaerzeitung.de/panorama/corona-luege-reiner-fuellmich-virologe-christian-drosten-lothar-wieler-rki-goettingen-anwalt-lockdown-90096522.htmlhttps://twitter.com/Kuehbacher/status/1334065538834849794
Part 3: Christian Drosten and his PCR test for coronavirus
https://www.wiwo.de/technologie/forschung/virologe-drosten-im-gespraech-2014-die-who-kann-nur-empfehlungen-aussprechen/9903228-2.htmlwww.kla.tv/17757www.kla.tv/17643www.kla.tv/17530
Part 4: Christian Drosten and his numerous links

http://www.laborjournal-archiv.de/epaper/LJ_20_04/43/#zoom=z
https://www.dzif.de/de/zika-und-chikungunya-viren-die-tuecken-der-diagnostik
https://wwwnc.cdc.gov/eid/article/23/11/17-1131_article
https://www.berliner-zeitung.de/gesundheit-oekologie/fuer-panikkaeufe-ist-unsere-firma-zu-klein-li.79753
https://www.dw.com/de/corona-tests-maschinen-auf-hochtouren/a-52853100
https://taz.de/Produzent-von-Corona-Tests/!5671485/
https://www.ndr.de/nachrichten/info/16-Coronavirus-Update-Wir-brauchen-Abkuerzungen-bei-der-Impfstoffzulassung,podcastcoronavirus140.html
https://www.genexpress.de/de/projekte.html
https://de.wikipedia.org/wiki/Christian_Drosten#Ehrungen
https://www.aerzteblatt.de/archiv/43328/Verleihungen
https://www.escv.eu/awards/the-abbott-diagnostic-award/
https://www.gatesfoundation.org/How-We-Work/Quick-Links/Grants-Database/Grants/2019/12/INV-004308
https://www.gatesfoundation.org/How-We-Work/Quick-Links/Grants-Database/Grants/2020/03/INV-005971
https://corona-transition.org/irrefuhrende-werbung-falschaussagen-prof-drosten-verstosst-gegen-berufsordnung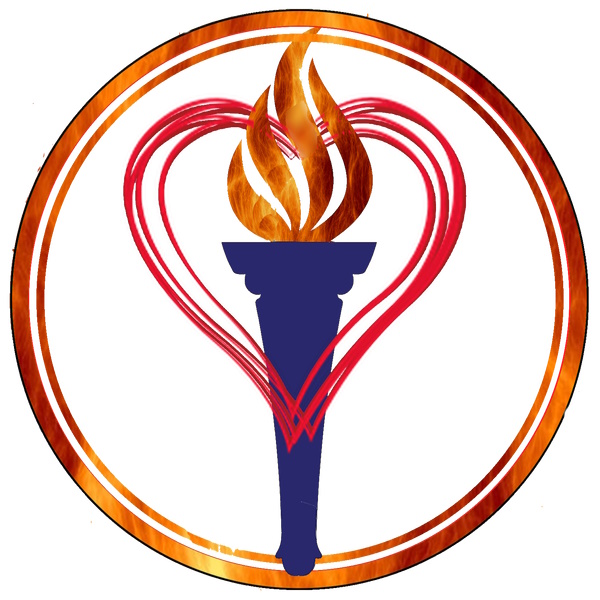 Truth Comes to Light highlights writers and video creators who ask the difficult questions while sharing their unique insights and visions.
Everything posted on this site is done in the spirit of conversation. Please do your own research and trust yourself when reading and giving consideration to anything that appears here or anywhere else.