by Dr. Sam Bailey
September 17, 2022
Recently, there was a claim that virologists do carry out properly controlled experiments, which show that the "no virus" position is false. 
Could it be that we missed this vital piece of evidence?
Let's have a look at what was presented, break down the scientific method and see if there's been any shenanigans…
References
Connect with Drs. Samantha and Mark Bailey
cover image based on creative commons work of andremsantana & b0red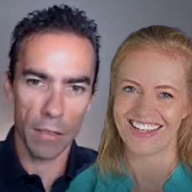 Mark is a microbiology, medical industry and health researcher who worked in medical practice, including clinical trials, for two decades.
Samantha is a content creator, medical author & health educator.  After training and practicing within the medical system for two decades, she commenced a new phase of understanding and promoting health as a wider concept. Sam is a co-author of the number 1 best seller in Amazon Microbiology Science: 'Virus Mania' which examines how the medical industry continually invents epidemics to make billion-dollar profits at our expense.
Subscribe to their Odysee video channel.