"We are seeing the impact of an out-of-control government that takes on more and more power. And, of course, as government grows, our freedoms necessarily recede. And that's what we're witnessing here. What's unfortunate is that too many of our fellow citizens have willingly, over the decades, given up their freedom for a false sense of security."
~ Ron Johnson, U.S. senator from Wisconsin
by Del Bigtree, The HighWire
August 18, 2022
Senator Ron Johnson has been a champion for freedom since well before the Covid Pandemic. In this mind-blowing interview, he sits down with Del to expose the dirty pandemic politics that drove America's Covid Debacle.
[Video available at The HighWire BitChute and Rumble channels.]
Everything posted on this site is done in the spirit of conversation. The views and opinions expressed in articles posted on this site are those of the authors and video creators. They do not necessarily reflect the views of Truth Comes to Light. Please do your own research and trust yourself when reading and when giving consideration to anything that appears here or anywhere else.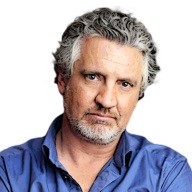 Del Bigtree is one of the preeminent voices of the Vaccine Risk Awareness Movement. His career as an Emmy winning producer of the CBS talk show The Doctors changed abruptly when he produced the documentary VAXXED, which is credited with igniting a revolution against Pharmaceutical Tyranny around the world.
Now Del's internet talk show, The HighWire, is the fastest growing program in the Natural Health arena with over 40 million views, and his non-profit, ICANdecide.org, is leading worldwide investigations into drug and vaccine fraud that have already resulted in two winning lawsuits against US Government agencies Health and Human Services and National Institute of Health.
Follow The HighWire with Del Bigtree on Brighteon and BitChute.