by Christian Westbrook, Ice Age Farmer
March 1, 2022
As Major shipping companies are cutting service to Russia and UK bans shipments from Russia, the disruption to global food supply is now a lasting one.
What effect will cutting out the breadbasket of the world have, and–more importantly–who benefits from doing so?
Christian breaks it down in this Ice Age Farmer broadcast.
Video available at Odysee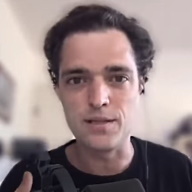 Ice Age Farmer is 100% dedicated to sharing tips for thriving in the Grand Solar Minimum / Modern Ice Age. Resources are provided for our community as we map a path forward to prosperity and build resilient, and self-sufficient communities.
Subscribe to Ice Age Farmer Odysee and BitChute channels.
Alternate website: http://thevictoryseed.org/