by Christian Westbrook, Ice Age Farmer
May 21, 2020
A "SOLAR LOCKDOWN" has been announced across media outlets, and Forbes even declares we should fear! But why? And what is a Grand Solar Minimum anyway? Christian breaks down the latest and offers a refresher on the impact of solar cycles.
Grand Solar Minimum: Fake Science? 5min intro to Literature:
FULL SHOW NOTES:
SUBSCRIBE on bitchute: http://bitchute.com/iceagefarmer
SUPPORT THE SHOW:
http://patreon.com/iceagefarmer
http://paypal.me/iceagefarmer
JOIN THE CONVERSATION:
http://iceagefarmer.com/discord
IAF RESOURCES:
⇒ GDD: Growing Degree Days tool: how much colder has 2019 been for you?
http://iceagefarmer.com/gdd
⇒ IAF Wiki – read history, understand cycles, know what's coming:
http://wiki.iceagefarmer.com/wiki/History
⇒ Maps from previous cycles:
http://wiki.iceagefarmer.com/wiki/Strategic_Relocation:_Maps
⇒ Crop Loss Map
http://map.iceagefarmer.com
⇒ Join the email list – stay connected:
http://iceagefarmer.com/mail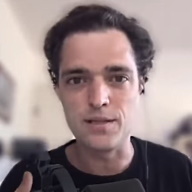 Ice Age Farmer is 100% dedicated to sharing tips for thriving in the Grand Solar Minimum / Modern Ice Age. Resources are provided for our community as we map a path forward to prosperity and build resilient, and self-sufficient communities.
Subscribe to Ice Age Farmer Odysee and BitChute channels.
Alternate website: http://thevictoryseed.org/