Source: Dane Wigington
GeoengineeringWatch.org
February 3, 2018
While the power structures scripted political theater of the absurd distracts much of the US population, the roller-coaster ride toward a lifeless planet continues to accelerate with each passing day. Will the "coldest on record" Superbowl temperatures (conditions created by the climate engineers) help to cover up the record warm temperatures at the North Pole (which are expected to be as much as 40 degrees higher than those at the game)? What other orchestrated weather events are the climate engineers currently manufacturing in order to manipulate the perception of populations? Ocean and atmospheric oxygen levels continue to plummet, shouldn't being able to breath be our top priority? The latest installment of Global Alert News is below.
The painful moment of forced awakening is coming. The moment when so many will ponder how they could have been so blind to what was unfolding around them. Between now and that moment it is the responsibility of the already awakened to sow seeds of awareness. How? By sharing credible data from a credible source, this is exponentially more effective than pointing at the atrocities in our skies and ranting. Whatever comes, great solace exists in the knowledge that you did everything you could to do your part for the greater good. If we all stand together, who can say what profound good we may yet accomplish even at this late hour.
DW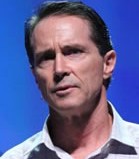 Dane Wigington has a background in solar energy. He is a former employee of Bechtel Power Corp. and was a licensed contractor in California and Arizona.
His personal residence was featured in a cover article on the world's largest renewable energy magazine, Home Power. He owns a large wildlife preserve next to Lake Shasta in Northern California.
Dane made the decision to focus all of his efforts and energy on full time investigation of the geoengineering / solar radiation management issue when he began to lose very significant amounts of solar uptake due to ever-increasing solar obscuration / global dimming caused from the ongoing jet aircraft spraying / aerosol dispersions. Dane also noted a significant and accelerating dechttps://www.geoengineeringwatch.org/line in overall forest health along with increasing UV radiation levels. These factors and others were catalysts that triggered Dane's testing and research into the geoengineering issue which has been ongoing for over decade and a half.
As the lead researcher for GeoengineeringWatch.org Dane and has investigated all levels of geoengineering, solar radiation management, and global ionosphere heaters like HAARP. Dane has appeared on an extensive number of interviews and films to explain the environmental dangers we face on a global level from the ongoing climate engineering assault.