by Navdanya International
June 16, 2021
On April 27, 2021, the Sri Lankan government decided to ban importing chemical fertilizers, pesticides and herbicides and to replace them with organic inputs and methods. This decision was supported by many, including the Global Alliance for Organic Districts, who petitioned for the President's collaboration in order to include Sri Lanka to an international network of local organic districts.  Sri Lanka's shift towards organic farming was also heavily discussed by both local and foreign researchers and activists. On the 7th and 9th of June, Dr. Vandana Shiva, President of Navdanya International, took part in two online workshops on the Sri Lankan government's project to go towards organic agriculture and ban agrochemicals.
The first webinar– "Regenerative Organic Farming for Economy of Permanence and Prosperity for All", was organized by the National Institute of Plantation Management (NIPM), a Sri Lankan government institute conducting research, consultancy and training on plantation management. The webinar was on the subject of regenerative organic farming for the economy of permanence and prosperity for all. Dr. Shiva noted that organic farming is not a new method, but that it was a part of the traditional farming techniques in certain countries including Sri Lanka. According to her, Sri Lanka's shift to become a 100% organic country means turning to an economy of permanence and prosperity for all beings, one that does not destabilise the climate and instead protects all species.
The second international webinar– "The Commitment of the Sri Lankan Government to Go Organic", organized by IFOAM Asia, also allowed speakers to discuss the commitment of the Sri Lankan government in making a shift towards organic agriculture. Apart from Dr. Vandana Shiva, other speakers included Andre Leu, director of Regeneration International, Dr. Hans Herren, president of the Millennium Institute, and Dr. Ranil Senanayake, founder of the International Analog Forestry Network. They all endorsed Sri Lanka's decision, albeit the remark that this huge step forward needs to be implemented according to a plan which ensures a smooth transition for farmers and the local economy. Dr. Shiva said: "The reason I am glad about the approach of the Sri Lankan government is because it connects three things, namely stopping dependency on imports, non-sustainability and the ruination of the ecosystems and of health. The minute we connect sustainability and health, organic becomes the only way we can move forward."
Connect with Navdanya International
cover image credit: jusch / pixabay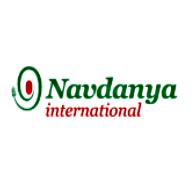 Navdanya and the Navdanya movement was created by Dr. Vandana Shiva 30 years ago in India to defend Seed and Food sovereignty and small farmers around the world. Navdanya pioneered the movement of seed saving and seed freedom, which began in response to the crisis of erosion of agricultural biodiversity and introduction of GMOs and patents on seeds through intellectual property rights (IPRs) and so-called 'free trade' agreements. It has long fought against biopiracy, the patenting of indigenous knowledge by self-interested multinational corporations and won cases related to Neem, basmati rice and wheat in India.
Through its Earth Democracy project, Navdanya International works to promote a new vision for a Planetary Citizenship, an alternative worldview, rooted in caring and compassion for the Earth and Society, where ecological responsibility and economic justice, based on the Law of Return, are central to creating a liveable future for humanity.
___
Vandana Shiva is an Indian scholar, environmental activist, food sovereignty advocate, and anti-globalization author. Based in Delhi, Shiva has written more than 20 books. Shiva is one of the leaders and board members of the International Forum on Globalization, and a figure of the anti-globalization movement.