Stasys Jakeliūnas is a Lithuanian politician currently serving as a Member of the European Parliament for the Lithuanian Farmers and Greens Union.
The video below is an excerpt from the full length press conference held on December 8, 2021 during which five European Union MEPs push back against the totalitarian tactics of  Ursula Von Der Leyen, a German politician and physician who has been President of the European Commission since December 2019.
For the full press conference, see:
This video clip is available at Truth Comes to Light Odysee, BitChute and Brighteon channels. All credit for the original full-length press conference video, goes to 21st Century Wire.
Transcript prepared by TCTL:
Thank you Cristian and good morning everyone.

Now some researchers, including medical researchers, call this pandemic a "PCR test pandemic". I agree with them. And I would add that this is also a pandemic of fear.

Because PCR tests are resulting in a number of cases, and so-called covid cases and covid deaths. And this statistic is unreliable, confirmed by three statistical institutions in the European Union.

Now data, statistical data, and feeling of fear is manipulated to push all of us, including our children, into being vaccinated.

Now President Von der Leyen called for mandatory — for discussion, I would be correct — for discussion on mandatory vaccination.

But what we already have — we already have forced or coerced vaccination because of this manipulation of fear, data. And because of requirement to use covid digital certificate.

When ask to vaccinate, we are asked to trust in science.

Now, what is science? I did some science myself years ago, but I remember what it is.

First of all, it's a scientific debate — open scientific debate.

Now, what is the scientific debate on vaccination and other covid issues, including the PCR test? I don't see any.

Why? Because it's blocked. It's blocked in most of the media. And it's even censored on the global scale by some global networks.

Now I was born in the USSR. Actually, I was expelled from my home country before I was born because my parents where political prisoners during the Stalinist regime. And they were sent far away from the home country.

I lived in the Soviet Union prison with this censorship, with the control, for 30 years. I didn't imagine that we would be moving again, somehow, to the environment of the censorship and to the environment of the control.

I was myself censored by the global network three times.

Why? Because I ask questions? I propose some discussion, scientific discussion. I initiated some discussion myself. And it was blocked. It was censored.

Now Commission President Von der Leyen, I don't know if she is a victim of manipulation — data and fear manipulation — or is she manipulating herself.

The scientists I trust and the data I analyze don't indicate that we need a vaccination for all. Especially for children and young adults up to 50 years of age, there is no risk from this virus, on a statistical basis, to this age group.

Now, this censorship is quite dangerous because it's creeping into us. And if it continues to happen I think we'll be living in something — we can call it global China, we can call it global Soviet Union, or we can call it Global Digital Covid Land. Doesn't matter what we call it, but it's not a free world anymore.

So we have to fight for the free world, we have to fight for our right to live in the free world, and for our children's right to live in the free world.

Thank you.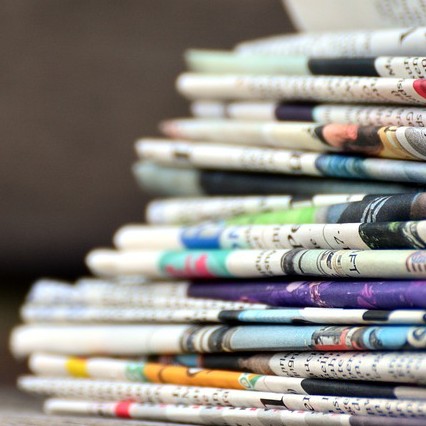 Posts under World News & Views come from assorted information sources around the web or from printed publications. The specific source will always be identified at the top of the post. Everything posted on this site is done in the spirit of conversation. Please do your own research and trust yourself when reading and giving consideration to anything that appears here or anywhere else.