by Christian Westbrook, Ice Age Farmer
August 12, 2020
Washington State has been stocking away millions of dollars of non-perishable food — so have other US states, and the federal government — in anticipation of "the need ahead."
If states are preparing, so too must you be today. And spread the word.
also available on BitChute
SUBSCRIBE on bitchute: http://bitchute.com/iceagefarmer
Support Ice Age Farmer:
http://patreon.com/iceagefarmer
– other methods/PO box: http://iceagefarmer.com/support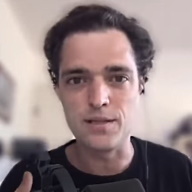 Ice Age Farmer is 100% dedicated to sharing tips for thriving in the Grand Solar Minimum / Modern Ice Age. Resources are provided for our community as we map a path forward to prosperity and build resilient, and self-sufficient communities.
Subscribe to Ice Age Farmer Odysee and BitChute channels.
Alternate website: http://thevictoryseed.org/