by Snordster
April 30, 2020
No radio station will accept this piece. Democracy? Riiiiiiight.
Be aware. Come alive. Be prepared for the level shift. Be the explosion you want to hear.
---
---
---
Transcript:
When you can't love, you hate.
When you can't build, you destroy.
When you're ignored, you scream.
When you can't tell the truth, you lie.
When you can't reason,you act.
When no one will follow you out of admiration or respect, you compel.
When you can't live, you kill.
As the totalitarian horror unfolds before our eyes, only the willfully blind will ignore it.
Only those who refuse to think will fail to grasp its implications.
Only the irretrievably corrupt will embrace it.
Stop the lock up.
Now.

A mirrored copy is available on Truth Comes to Light's Bitchute channel should the source video be censored or become otherwise unavailable at YouTube or other platforms.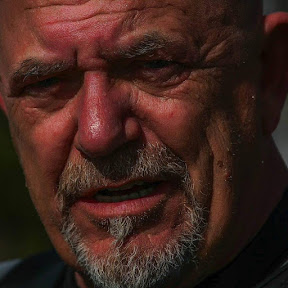 Patrick Willis (born 1968), also known as Snordelhans and Snordster, is a prominent South African journalist, YouTube video maker and voice narrator in the alternative media. His works have featured on websites such as Veterans Today. As a youth he was a tracker for the elite 101 Batallion of the South West African Territorial Force, before becoming involved in journalism. He worked with WTN News during the late 1980s. His YouTube accounts, which post videos from Heretic Productions, although often censored by the ADL of B'nai B'rith, have recieved over a million views. Willis defines himself as an anarchist.