by Children's Health Defense Europe
January 4, 2021
The results the first German study on children and teenagers wearing mouth and nose coverings reveal 68%  complain of wearing a mask. Researchers at the university of Witten Herdecke had set up the first registry to report effects of wearing a mask in children. 363 doctors were invited to report their findings and ask parents and teachers to register side effects of masks. They were surprised by the elevated number of reports, as they found complaints affecting 25,930 children were entered in less than 6 days
Most common issues were
Irritability (60%)
Headaches (53%)
Difficulties concentrating (50%)
Sadness (49%)
Reluctance to attend school (44%)
Malaise (42%)
Impaired learning  (38%)
Fatigue and drowsiness (37%)
Other physical symptoms included rashes and allergies around the mouth, syncope (20%)nausea (16, 6%), hyperventilation (12%) fainting spells (2,2%)
In addition 25% of the children had developed anxieties. Asked what they were thinking about the measures, 41% of the parents estimated they should be milder and 31,6% estimated they were inappropriate.
The investigation concludes that high frequency and type of symptoms reported ask for a broader investigation into specific risks for children and to reevaluate measures imposing mouth and nose covering for young people.
The "adults need to collectively reflect the circumstances under which they would be willing to take a residual risk upon themselves in favour of enabling children to have a higher quality of life without having to wear a mask".
Read the full study here
https://www.researchsquare.com/article/rs-124394/v1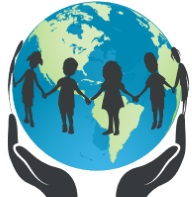 The Children's Health Defense Team is devoted to the health of people and our planet. Their mission is to work aggressively to reduce exposure to all sources of mercury, hold those accountable who failed to protect our planet and people from unnecessary exposure, restore health to those who have been harmed, and make sure this tragedy never happens again.
They do what they do for many reasons. Some have children who have been injured. Some have seen an injustice and feel the need to step in where others fear to tread. Some are focused on the demand for scientific integrity, others on improving the health of this, and future, generations.
See: Why We Do What We Do
Sign up for free news and updates from Robert F. Kennedy, Jr. and the Children's Health Defense. CHD is planning many strategies, including legal, in an effort to defend the health of our children and obtain justice for those already injured. Your support is essential to CHD's successful mission.
The Defender is Children's Health Defense's news and views website. It features content aligned with the organization's mission to end childhood health epidemics. Sign up for updates.
Children's Health Defense Europe is the Belgium-based Europe chapter of CHD.