by Christian Westbrook, Ice Age Farmer
March 25, 2021
The Suez Canal's blockage by a ship run aground is emblematic of the cascading failures in the global economy: a controlled demolition of all human activity is leading us into The Great Reset.
bitchute: https://www.bitchute.com/video/YP5YyBoj6QAu/
SUBSCRIBE on bitchute: https://bitchute.com/iceagefarmer
On Lbry.tv: https://lbry.tv/@iceagefarmer
TELEGRAM: https://t.me/iceagefarmer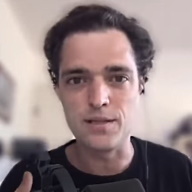 Ice Age Farmer is 100% dedicated to sharing tips for thriving in the Grand Solar Minimum / Modern Ice Age. Resources are provided for our community as we map a path forward to prosperity and build resilient, and self-sufficient communities.
Subscribe to Ice Age Farmer Odysee and BitChute channels.
Alternate website: http://thevictoryseed.org/