by James Corbett
January 25, 2020
Source
Podcast: Play in new window | Download | Embed
And now, from the palatial Corbett Report studios in western Japan, it's time for The 3rd Annual REAL Fake News Awards. Which media organization will take home the most Dinos for their dishonest reporting? Who will bear the shame of the biggest fake news story of the year? Find out in this year's exciting gala broadcast!!
For those with limited bandwidth, CLICK HERE to download a smaller, lower file size version of this episode.
For those interested in audio quality, CLICK HERE for the highest-quality version of this episode (WARNING: very large download).
Watch this video on BitChute / Minds.com / YouTube or Download the mp4
THE AWARD FOR FAKEST NARRATIVE ABOUT A CONTEXTLESS INTERNET VIDEO GOES TO:
THE AWARD FOR FAKEST FALSE FLAG COVER-UP OF THE YEAR GOES TO:
THE AWARD FOR FAKEST CLIMATE CRUSADE OF THE YEAR GOES TO:
THE AWARD FOR FAKEST VIDEO FOOTAGE OF THE YEAR GOES TO:
ABC News for their "dramatic coverage" of "Turkey's" military bombing "Kurd civilians" in a "Syrian border town":
Dishonorable mentions go to Emannuelle Macron, Leo Dicaprio, Madonna and other Twitterati who posted there own fake news about the Amazon fire (h/t manbearpig)
THE AWARD FOR FAKEST ECONOMIC STATISTICS OF THE YEAR GOES TO:
The Japanese government, for their admission that 40% of the 56 key government economic releases are in fact fake, fudged or completely made up!
AND THE AWARD FOR FAKE NEWS STORY OF THE YEAR GOES TO: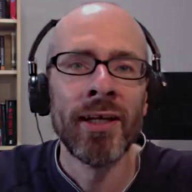 James Corbett has been living and working in Japan since 2004. He started The Corbett Report website in 2007 as an outlet for independent critical analysis of politics, society, history, and economics. Since then he has written, recorded and edited thousands of hours of audio and video media for the website, including a podcast and several regular online video series. He is the lead editorial writer for The International Forecaster, the e-newsletter created by the late Bob Chapman.
His work has been carried online by a wide variety of websites and his videos have garnered over 40,000,000 views on YouTube alone. His satirical piece on the discrepancies in the official account of September 11th, "9/11: A Conspiracy Theory" was posted to the web on September 11, 2011 and has so far been viewed nearly 3 million times.
For more in-depth content, James Corbett offers a subscription newsletter. Become a Corbett Report subscriber: https://www.corbettreport.com/members/
Follow James Corbett at Substack:  https://corbettreport.substack.com/