by James Corbett, The Corbett Report
September 8, 2020
As we approach the 19th anniversary of the 9/11 false flag, Leonard writes in to ask about the insurers who paid Silverstein and his cohorts over four and a half billion dollars as a result of those attacks.
Why did the insurers never investigate the possibility of controlled demolition? Why did they pay out billions of dollars without calling the official 9/11 narrative into question?
James investigates.
Watch on Archive / BitChute / LBRY / Minds.com / YouTube or Download the mp4
SHOW NOTES:
9/11 Trillions: Follow the Money
Insurers Agree to Pay Billions at Ground Zero
Shapiro admits Silverstein phoned insurers about demolishing WTC7
Silverstein says WTC7 redesign ready in April of 2000
World Trade Center owner suing airlines for billions for 9/11 attacks
World Trade Center owners' bid to sue airlines for 9/11 attacks blocked
Airline defendants to pay $95 million in 9/11 settlement
Con Ed and Insurers Sue Port Authority Over 7 World Trade
Con Ed suit against Silverstein and Citigroup at 7 WTC dismissed
Silverstein cleared of blame for 7 World Trade's fall on 9/11
10 Major Shareholders in Swiss Re (is actually one)
Meet The Billionaire Developer Who Rebuilt The World Trade Center To Heal New York After 9/11
The Bonds of August: Refinancing the Twin Towers on the eve of destruction
Insurers scramble to avoid 9/11-style coronavirus backlash
---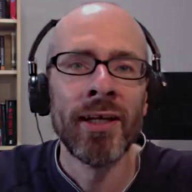 James Corbett has been living and working in Japan since 2004. He started The Corbett Report website in 2007 as an outlet for independent critical analysis of politics, society, history, and economics. Since then he has written, recorded and edited thousands of hours of audio and video media for the website, including a podcast and several regular online video series. He is the lead editorial writer for The International Forecaster, the e-newsletter created by the late Bob Chapman.
His work has been carried online by a wide variety of websites and his videos have garnered over 40,000,000 views on YouTube alone. His satirical piece on the discrepancies in the official account of September 11th, "9/11: A Conspiracy Theory" was posted to the web on September 11, 2011 and has so far been viewed nearly 3 million times.
For more in-depth content, James Corbett offers a subscription newsletter. Become a Corbett Report subscriber: https://www.corbettreport.com/members/