The Anatomy of the Covid Virus
by James True
March 30, 2020
Humanity is not a virus.  Covid-19 is an attack on humanity.  Everyone in America can test positive for Covid-19 assuming they have an immune system.  What they're calling a test is not a test – it's a scarlet letter. The coronavirus is the body's exosomes.  These are secreted by the cells under numerous conditions. Duke-trained Doctor Andrew Kaufman explains it all in a concise 30-minute presentation.  After, you hear laymen like myself ask questions.   Please share, steal, reupload, monetize, condense, and spread as you see fit.  You are the land's immune system.   This video is everything you need to spread the word.  Call out the Minutemen who will still listen.  Tell them we need them now more than ever.
Dr. Andrew Kaufman: https://www.youtube.com/channel/UCV7v2cvSnrJ9Qyz36cW1Ftw/videos
See below original video for more information about this panel and all references.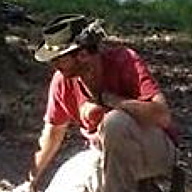 Author of  Blueprints of Mind Control and Technology of Belief, James earned his Bachelor's degree in Philosophy/Religion while serving in the US Navy as a sub hunter. He is a self-taught software engineer producing solutions for Autodesk, Cisco, Cure Autism Now, EMC, Stanford University, Sun Microsystems, VMWare, and The Weather Channel. His commissioned art installations were seen at the Black Mountain Music Festival, Hulaween, Electric Forest, The Love Burn, and Envision Costa Rica. James is the chairperson for his county libertarian party but his heart is in Bioregionalism.