–image credit: Pixabay–
"There are many who ignore the obvious and insist vaccines have never had anything to do with autism. The weight of history is gathering like a storm and is beginning to pass them by."

~ Forrest Maready
Book Review: The Autism Vaccine
by Catherine Austin Fitts
October 4, 2019
Source
What a marvelous book this is. I have read several good books that document the last century of vaccines and vaccine injury in America. When a subscriber suggested I read this one, I wondered – why read another?
Here's why. Forest Maready is a beautiful writer and an excellent story teller. He weaves a history of vaccines in American through intimate stories of people and families touched by the tragic harm done for 100 years of injecting aluminum into children's veins that goes to their brains. By doing so, Maready communicates the experience of millions of Americans on the front lines of this medical experimentation that powerfully refutes the official positions of governments and the medical-pharmaceutical complex.
One of the reasons that it has been difficult to turn the tables on the psychopathy of American vaccine policies, is because it is hard for many people to fathom the extent of the lies and inhumanity involved. By telling us human stories with a wise, intelligent voice, Forest Maready dissolves the trance that has made it so difficult to face what must be done and to bring about real change.
Before you ever permit a child to be vaccinated or participate in the adoption of a vaccine policy, you need to read The Autism Vaccine.

Related Reading:
---
Book description:
In the late 1800s, a new disease arrived in North America from Europe and began to claim the lives of children everywhere. Though most today have never even heard of this illness, it would routinely kill over ten thousand children in a single year—more than the polio might take in an entire decade. After much trial and tribulation, a shot was developed that helped both those already afflicted with the illness, and those who might one day become infected. But the shot was dangerous, and many parents refused it for their children.In 1932, a safer version of the shot was developed, but contained a new ingredient never before tried on humans. Due to aggressive immunization campaigns, children all over the country began to receive this shot. Within a year, a new mental disorder—unknown to even the most knowledgeable child psychologists in the country—began to appear. It affected toddlers, and mostly boys. Children were losing the ability to speak and would take little interest in any other humans—even their parents.The Autism Vaccine chronicles the story of two of these children—one known throughout the world, the other completely unknown until recently—and why modern medicine's attempts to explain what happened to them have so far come up short.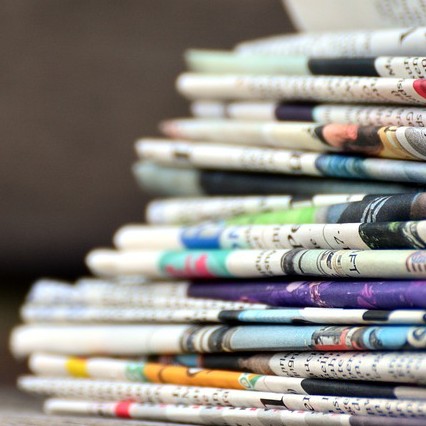 Posts under World News & Views come from assorted information sources around the web or from printed publications. The specific source will always be identified at the top of the post. Everything posted on this site is done in the spirit of conversation. Please do your own research and trust yourself when reading and giving consideration to anything that appears here or anywhere else.