Note from Truth Comes to Light editor:
GeoEngineeringWatch.org is the most visited website in the world on the subject of covert climate engineering operations.
Dane Wigington begins this Q&A with his question for the day:
"If the human race remains on the current course of all-out planetary decimation, how much time do we have until the extinction of our species? And will we bring the entire web of life down with us? We're getting close to that now and few even realize it."
Dane and his callers cover many topics, including the link between HAARP and other ground-based, radio frequency transmitters, microwave transmission networks and other silent weapons for quiet wars.
A few quotes from Dane:
"So again, they're using the atmosphere for a physics lab."
"What's happening in our skies will very soon determine our collective futures if it's not stopped. At any point time, if those in power choose to, if they feel they're losing control, they can put something much more lethal in this mix and put us all on our backs. Overnight. Literally."
"We have a common thread of the various forms of mental deficiency with those in power — the common thread is this — a near total lack of comprehension as to the consequences of their actions even to themselves. Would they do this to themselves? Yes, they have and they continue to."
"Those in power don't care how toxic these elements are. And for those that don't know what graphene is — look it up… Graphene toxilogical effects — it reads like a horror story. It's a vascular machete, destroying parts of our bodies' vascular system and countless other downstream elements. And it can be used for biological carrier, can be used to carry some sort of biological agent from the clouds to the ground."
Those who follow this site will easily see the link between the toxic ingredients in the so-called covid vaccines and similar toxic nanoparticles that have, for decades, been pumped into our skies, continue to kill off forests and vegetation, and are being breathed in by all humans and all animal life on the planet. 
Follow and support the work of Dane Wigington at geoengineeringwatch.org.
---
by Dane Wigington, GeoEngineering Watch
April 7, 2022
On this Coming Collapse Q and A session, a highly credentialed scientist from a top 10 science testing facility joins us for a shocking front line report.
Recent testing has now confirmed that the highly toxic element graphene is in our precipitation, along with an already long list of toxins including aluminum nanoparticles.
Surfactants have also been confirmed in recent precipitation testing. Climate intervention operations are ubiquitously contaminating the entire planet and every breath we take.
How long do we have if the human race remains on the current course?
Please join us for this front line report on the most dire and immediate threats we collectively face.
[As a service to protect truth from censorship and to share widely, mirrored copies of this video are available at Truth Comes to Light Odysee, BitChute and Brighteon channels. All credit, along with our sincere thanks, goes to the original source of this video. Please follow links provided to support their work.]
As mentioned in the video above, read:
Angels Don't Play This HAARP — Advances in Tesla Technology    Download PDF
by Dr. Nick Begich and Jeane Manning, 1997
And watch:
Holes In Heaven? HAARP and Advances in Tesla Technology 1998 – Documentary
See also:
The Dimming, Full Length Climate Engineering Documentary ( Geoengineering Watch )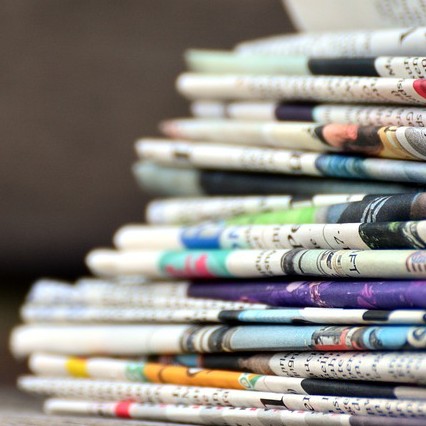 Posts under World News & Views come from assorted information sources around the web or from printed publications. The specific source will always be identified at the top of the post. Everything posted on this site is done in the spirit of conversation. Please do your own research and trust yourself when reading and giving consideration to anything that appears here or anywhere else.