by Children's Health Defense
February 11, 2021
Please note: The views of the speakers do not necessarily represent those of Children's Health Defense. We embrace free expression and believe that all viewpoints should be considered on this important matter.
World renowned experts (physicians, scientists, lawyers, activists etc.) discussed the many unanswered questions regarding the safety and effectiveness of the COVID vaccine on February 10, 2021.
Topics
Are they safe and effective?

Can you be forced to take one?

Who's liable if anything goes wrong?

How do I protect my right to choose?

Discover what the mainstream media is not telling you!
Speakers
Robert F. Kennedy, Jr.
Del Bigtree
Thomas Cowan, MD
Mary Holland, Esq.
Christiane Northrup,MD
John Gilmore
Michael Kane
Larry Palevsky,MD
Sherri Tenpenny, DO
David Rasnick, PhD
Kevin Jenkins
Emcees
Curtis Cost
Maureen McDonnell
Sponsors
Additional Groups
Article mentioned by Robert F. Kennedy, Jr.: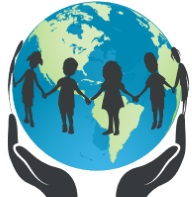 The Children's Health Defense Team is devoted to the health of people and our planet. Their mission is to work aggressively to reduce exposure to all sources of mercury, hold those accountable who failed to protect our planet and people from unnecessary exposure, restore health to those who have been harmed, and make sure this tragedy never happens again.
They do what they do for many reasons. Some have children who have been injured. Some have seen an injustice and feel the need to step in where others fear to tread. Some are focused on the demand for scientific integrity, others on improving the health of this, and future, generations.
See: Why We Do What We Do
Sign up for free news and updates from Robert F. Kennedy, Jr. and the Children's Health Defense. CHD is planning many strategies, including legal, in an effort to defend the health of our children and obtain justice for those already injured. Your support is essential to CHD's successful mission.
The Defender is Children's Health Defense's news and views website. It features content aligned with the organization's mission to end childhood health epidemics. Sign up for updates.
Children's Health Defense Europe is the Belgium-based Europe chapter of CHD.