by James Corbett
December 7, 2019
Source

Podcast: Play in new window | Download | Embed
As whistleblowers and documents continue to destroy the narrative surrounding the alleged chemical weapons attack in Douma, Syria last year, it is becoming increasingly apparent that this false flag event has been exposed. This week on The Corbett Report podcast, James goes through the remarkable timeline of the Douma hoax and breaks the spell that the propagandists have sought to cast on the public.
Watch this video on BitChute / Minds.com / YouTube or Download the mp4
SHOW NOTES
Colin Powell's Presentation to the UN Security Council On Iraq's WMD Program
Cutting through media propaganda on the battle for Syria's Eastern Ghouta
Syria crisis: Saudi Arabia to spend millions to train Jaysh al-Islam terrorists
Young children treated in suspected chemical attack in Douma, Syria
Trump blames "animal Assad" for atrocity
United States Assessment of the Assad Regime's Chemical Weapons Use
U.S. and allies warn Syria of more missile strikes if chemical attacks used again
Statement by President Trump on Syria
The search for truth in the rubble of Douma – and one doctor's doubts over the chemical attack
OPCW interim report (July 2018)
BBC producer: Footage of 2018 Douma chemical attack fabricated
OPCW final report (March 2019)
Leaked OPCW Report Raises New Questions About 2018 Chemical Attack in Douma, Syria
OPCW internal communique on leak
Panel Criticizes 'Unacceptable Practices' in the OPCW's investigation of the Alleged Chemical Attack in Douma, Syria on April 7th 2018
The OPCW and Douma: Chemical Weapons Watchdog Accused of Evidence-Tampering by Its Own Inspectors
PETER HITCHENS: My secret meeting with mole at the heart of The Great Poison Gas Scandal
Chemical weapons watchdog OPCW defends Syria report as whistleblower claims bias
7 (Bellingcat) Emails And Reading Comprehension: OPCW Douma Coverage Misses Crucial Facts
Narrative Managers Faceplant In Hilarious OPCW Scandal Spin Job
Fox News interview with Tucker Carlson
Bellingcat or Guard Dog for the Establishment?
Douma Videos and Photos analysis by Steven McItnyre
How the OPCW's investigation of the Douma incident was nobbled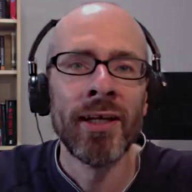 James Corbett has been living and working in Japan since 2004. He started The Corbett Report website in 2007 as an outlet for independent critical analysis of politics, society, history, and economics. Since then he has written, recorded and edited thousands of hours of audio and video media for the website, including a podcast and several regular online video series. He is the lead editorial writer for The International Forecaster, the e-newsletter created by the late Bob Chapman.
His work has been carried online by a wide variety of websites and his videos have garnered over 40,000,000 views on YouTube alone. His satirical piece on the discrepancies in the official account of September 11th, "9/11: A Conspiracy Theory" was posted to the web on September 11, 2011 and has so far been viewed nearly 3 million times.
For more in-depth content, James Corbett offers a subscription newsletter. Become a Corbett Report subscriber: https://www.corbettreport.com/members/