by ThoughtCrimes7
August 11, 2021
Available at ThoughtCrime7 BitChute and Odysee channels.
An investigation into the "Isolation" of the SARS-COV2 "virus".
SOURCES:
Dr. Andrew Kaufman:
https://andrewkaufmanmd.com/
SOVI – Statement on Virus Isolation – Add your name:
https://andrewkaufmanmd.com/sovi/
Dr. Tom Cowan:
https://drtomcowan.com/
Only Poisoned Monkey cells Grew the Virus, article by Dr Tom Cowan:
https://drtomcowan.com/only-poisoned-monkey-kidney-cells-grew-the-virus/
Virus Mania, by Dr. Sam Bailey and Torsten Engelbrecht:
https://www.kobo.com/us/en/ebook/virus-mania-1
Torsten Engelbrecht:
https://www.torstenengelbrecht.com/en/virus-mania-in-the-media/
Isolate the Truth Fund, 1.5 Million Euro Prize:
https://www.samueleckert.net/isolate-truth-fund/
Christine Massey, Global FOIA Requests:
https://www.fluoridefreepeel.ca/fois-reveal-that-health-science-institutions-around-the-world-have-no-record-of-sars-cov-2-isolation-purification/
Dr. Stephan Lanka – CPE Produced without Virus:
https://odysee.com/@CosmicEvent:5/CPE—Control-Experiment—21-April-2021—English-version:0
Dr. Vincent Racaniello:
https://microbiology.columbia.edu/faculty-vincent-racaniello
Detection of 2019 novel coronavirus (2019-nCoV) by real-time RT-PCR
https://www.ncbi.nlm.nih.gov/pmc/articles/PMC6988269/
Severe Acute Respiratory Syndrome Coronavirus 2 from Patient with Coronavirus Disease, United States
https://wwwnc.cdc.gov/eid/article/26/6/20-0516_article
GenBank:
https://www.ncbi.nlm.nih.gov/genbank/
In-Silico PCR:
http://noncode.org/cgi-bin/hgPcr
---
See related:
Turning Virology & Modern Medicine on Its Head: Dr. Andrew Kaufman w/ Brian Young
Drs. Tom Cowan, Andy Kaufman & Stefan Lanka: On the Myth That Virology Is Real Science & What We Don't Yet Know About These Highly Toxic Covid "Vaccines"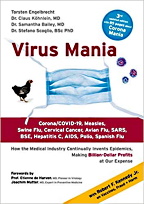 Virus Mania: Corona/COVID-19, Measles, Swine Flu, Cervical Cancer, Avian Flu, SARS, BSE, Hepatitis C, AIDS, Polio, Spanish Flu. How the Medical… Making Billion-Dollar Profits At Our Expense by Torsten Engelbrecht, Claus Köhnlein, Samantha Bailey, Stefano Scoglio

The Truth About Contagion: Exploring Theories of How Disease Spreads (2021) by Thomas S. Cowan MD and Sally Fallon Morell
cover image credit: Dieterich01 / pixabay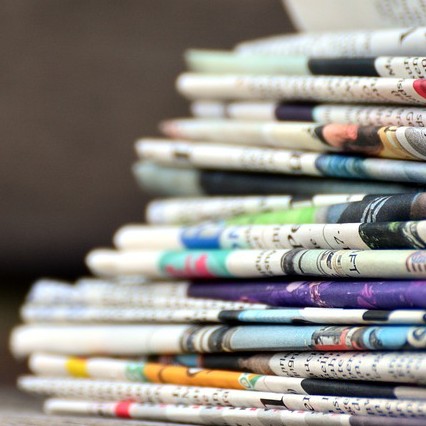 Posts under World News & Views come from assorted information sources around the web or from printed publications. The specific source will always be identified at the top of the post. Everything posted on this site is done in the spirit of conversation. Please do your own research and trust yourself when reading and giving consideration to anything that appears here or anywhere else.