by James Corbett
December 18, 2018
Source
 Podcast: Play in new window | Download | Embed
Dr. Mark Skidmore of Michigan State University joins us to discuss his research with Catherine Austin Fitts into the $21 trillion in unaccounted transactions on the books of the US Department of Defence and the US Department of Housing and Urban Development. We discuss what we know and don't know about the subject, the Pentagon's nonsensical and inadequate excuses for the debacle, the new accounting guideline that legally allows every department of the federal government to create fake and altered books for public consumption, the recent failed Pentagon audit, the government's refusal to provide any information about the problem, the failure of congress to pursue the issue, and the failure of the press to report on it.
Watch this video on BitChute / DTube / YouTube or Download the mp4
SHOW NOTES AND RELATED RESOURCES:
The Missing Money at Solari.com
MSU scholars find $21 trillion in unauthorized government spending; Defense Department to conduct first-ever audit
David Norquist "Explains" Missing Trillions in Journal Vouchers
Has Our Government Spent $21 Trillion Of Our Money Without Telling Us?
Is Our Government Intentionally Hiding $21 Trillion In Spending?
Exclusive: The Pentagon's Massive Accounting Fraud Exposed
MSU professor shines spotlight on Pentagon's massive accounting irregularities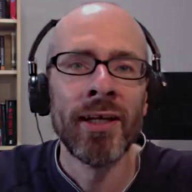 James Corbett has been living and working in Japan since 2004. He started The Corbett Report website in 2007 as an outlet for independent critical analysis of politics, society, history, and economics. Since then he has written, recorded and edited thousands of hours of audio and video media for the website, including a podcast and several regular online video series. He is the lead editorial writer for The International Forecaster, the e-newsletter created by the late Bob Chapman.
His work has been carried online by a wide variety of websites and his videos have garnered over 40,000,000 views on YouTube alone. His satirical piece on the discrepancies in the official account of September 11th, "9/11: A Conspiracy Theory" was posted to the web on September 11, 2011 and has so far been viewed nearly 3 million times.
For more in-depth content, James Corbett offers a subscription newsletter. Become a Corbett Report subscriber: https://www.corbettreport.com/members/