by James Corbett, The Corbett Report
July 16, 2020
Also available on YouTube.
Welcome back to New World Next Week — the video series from Corbett Report and Media Monarchy that covers some of the most important developments in open source intelligence news. This week:
Story #1: Africa To Be Testing Ground for "Trust Stamp" Vaccine Record, Payment System
Gavi and Mastercard Join Forces to Reach More Children With Lifesaving Vaccines
Story #2: Serbia Scraps Curfew Plan For Belgrade After Protests
Keith Knight and James Corbett Dissect Voluntary Servitude
Story #3: DAN DICKS CENSORED – The Press For Truth YouTube Channel Has Been PERMANENTLY DELETED!!!
A 'Fairness Doctrine' for the Internet Could Backfire on Conservatives
BITCHUTE ➜ https://www.bitchute.com/pressfortruth/LBRY ➜ https://lbry.tv/@PressForTruth
FLOTE ➜ https://flote.app/DanDicksPFT
DLIVE ➜ https://dlive.tv/PressForTruth
PATREON ➜ https://www.patreon.com/PressForTruth
SUBSCRIBESTAR ➜ https://www.subscribestar.com/pressfortruth
DONATE via Paypal ➜ https://www.paypal.me/PressforTruth
GoGetFunding ➜ https://goget.fund/2UBhENH
You can help support our independent and non-commercial work by visiting http://CorbettReport.com/Support & http://MediaMonarchy.com/Join. Thank You.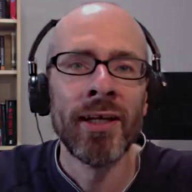 James Corbett has been living and working in Japan since 2004. He started The Corbett Report website in 2007 as an outlet for independent critical analysis of politics, society, history, and economics. Since then he has written, recorded and edited thousands of hours of audio and video media for the website, including a podcast and several regular online video series. He is the lead editorial writer for The International Forecaster, the e-newsletter created by the late Bob Chapman.
His work has been carried online by a wide variety of websites and his videos have garnered over 40,000,000 views on YouTube alone. His satirical piece on the discrepancies in the official account of September 11th, "9/11: A Conspiracy Theory" was posted to the web on September 11, 2011 and has so far been viewed nearly 3 million times.
For more in-depth content, James Corbett offers a subscription newsletter. Become a Corbett Report subscriber: https://www.corbettreport.com/members/