by Ryan Cristian, The Last American Vagabond
January 6, 2021
Joining me today is Dr. James Lyons-Weiler, here to discuss the very real dangers of taking the experimental COVID-19 vaccines, the politicization of the medical & scientific fields, and how that has led to pharma-controlled industries which consider your health and safety a secondary concern – if considered at all.
All of this has not only been allowed, but actively participated in, by the very politicians and agencies charged with your safety.
Now, in a time of shockingly absent transparency and government accountability, COVID-19 is being used as the final catch-all justification to put the finishing touches on the complete pharma take over of the US medical industry.
All Video Source Links Can Be Found Here At The Last American Vagabond:
https://www.thelastamericanvagabond.com/illusion-safety-trials-covid-isolation-dangerous-obfuscation-vaccine-side-effects/
Video available at Last American Vagabond channels:
https://odysee.com/@TLAVagabond:5
https://www.bitchute.com/channel/24yVcta8zEjY/
---
See related:
---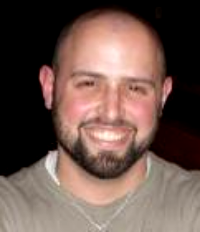 "Living is easy with eyes closed, misunderstanding all you see." – John Lennon
Driven by a desire for accuracy, chef and alternative news stalwart Ryan Cristián has a passion for the Truth. As founder and Editor-in-chief of The Last American Vagabond, he understands that Americans want their news to be transparent, devoid of the opulence frothed out by today's Corporate Media. A cultured and insightful man with a worldly sense, Ryan's unjaded approach offers common sense to the individual racked by the ambiguous news cycle – a vicious and manipulative merry-go-round that keeps trenchant minds at a manageable distance from the truth. Avid writer and editor by day, Truth seeker by night, Ryan's reality defines what it means to be current.
The Last American Vagabond channels: