Source:  TEDx Talks
Published on Nov 15, 2016
In this age of propaganda, we find ourselves influenced not only by the voices of traditional and social media, but by our own inner voices. In this unique piece blending science and inspiration, Psychologist and Performance Poet, Owen Fitzpatrick, shares his own heartfelt journey through depression and low self-esteem. He describes the key to taking back control of our minds and winning the war in our heads.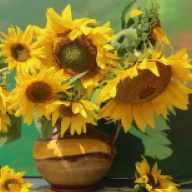 Posts under World Art, Poetry & Other Beauty come from assorted sources around the web, from books or manuscripts. The specific source will always be identified at the top of the post and, if available, a link to source will be provided.