Source:  Geoengineering Watch
by Dane Wigington
September 8, 2018
The relentless burning of Earth's remaining forests is accelerating. Forests that are not burning are dying. While environmental conditions around the globe deteriorate on every imaginable front, official sources and corporate media are continuing to ramp up false narratives to counter justifiably growing public concern about the imploding biosphere.`The September 8th installment of Global Alert News is below.
The Delta Fire is the latest California wildfire catastrophe. The blaze shut down I-5, the main north / south highway in the state. The time-lapse video below was taken from my backyard the day the Delta Fire erupted, September 5th, 2018.
Many have long since grown fatigued from their efforts to share dire truths with those that don't want to hear it. Now, at this most critical time of the walls closing in, we need to renew our strength, our resolve and our efforts to sound the alarm. The battle to expose and halt the climate engineering insanity is the great imperative. Make your voice heard, share credible data from a credible source. We must all make every day count.
DW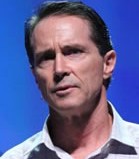 Dane Wigington has a background in solar energy. He is a former employee of Bechtel Power Corp. and was a licensed contractor in California and Arizona.
His personal residence was featured in a cover article on the world's largest renewable energy magazine, Home Power. He owns a large wildlife preserve next to Lake Shasta in Northern California.
Dane made the decision to focus all of his efforts and energy on full time investigation of the geoengineering / solar radiation management issue when he began to lose very significant amounts of solar uptake due to ever-increasing solar obscuration / global dimming caused from the ongoing jet aircraft spraying / aerosol dispersions. Dane also noted a significant and accelerating dechttps://www.geoengineeringwatch.org/line in overall forest health along with increasing UV radiation levels. These factors and others were catalysts that triggered Dane's testing and research into the geoengineering issue which has been ongoing for over decade and a half.
As the lead researcher for GeoengineeringWatch.org Dane and has investigated all levels of geoengineering, solar radiation management, and global ionosphere heaters like HAARP. Dane has appeared on an extensive number of interviews and films to explain the environmental dangers we face on a global level from the ongoing climate engineering assault.