by Vernon Coleman
July 26, 2020
International best-selling author, Dr Vernon Coleman MB ChB DSc FRSA, describes the world "They" have created, and analyses the laws which have been invented. He explains why and how we are being terrorised by our governments. 

In the event that the original video is censored and deleted by the source social media platform,
link here to a mirrored copy on TCTL BitChute & LBRY channels.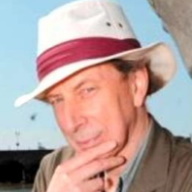 Dr. Coleman is a general practitioner principal and a former Professor of Holistic Medical Sciences at the International Open University in Sri Lanka. He has a medical degree and worked as a GP.
Dr. Coleman is the author of over 100 books which have sold over two million copies in the UK alone and have been translated into 25 languages. His books include: Endgame: The Hidden Agenda 21,  Coming Apocalypse and Anyone Who Tells You Vaccines are Safe and Effective Is Lying.
Download the free PDF version of Dr. Coleman's book Covid-19: Exposing the Lies.