by Gary D. Barnett
May 23, 2021
Kary Mullis invented the Polymer Chain Reaction (PCR), and won the Nobel Prize in Chemistry for his efforts. He attempted to expose Fauci for what he really is, which is not what is presented to the public. The public interest was not widespread, nor were Mullis's revelations accepted at the time, and just three months before the Covid scam was purposely manufactured and perpetrated against humanity, Kary Mullis mysteriously died of what was said to be pneumonia. This was very convenient for the inventors of this evil and deadly fraud, and Mullis's invention was intentionally misused for very nefarious reasons that allowed the people to be fooled into believing that a dangerous virus and pandemic would be the death of tens millions. It was all a lie!
This four minute video tells a tale that should be viewed by everyone, and touches on Fauci's thirty year reign of terror against the innocent. Fauci belongs in prison for life, and so do all those involved in this scam.
video source Greg Reese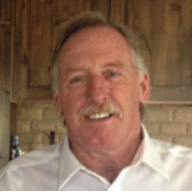 Gary Barnett is a retired financial advisor and estate planner, and managed money for clients in his business for over thirty years.
Gary has been writing about a full range of topics concerning freedom and liberty for many years, and has written for lewrockwell.com, The Future of Freedom Foundation, and several other publications over that time.
He considers it a great passion in life to learn and continue to educate himself, and to promote and spread the ideas of liberty to all who are willing to listen.
Freedom does not happen due to politics or constitutions, it can only exist in the minds of individuals.