by Russell Brand & Vandana Shiva
July 13, 2022
NEW TRUCKERS PROTEST?? This Is Impossible To Ignore
Activist Vandana Shiva about the Dutch farmers and how the mainstream media have framed their protests over new ecological regulations.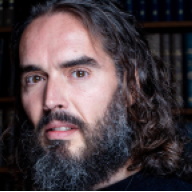 Since rising to fame in 2003, Russell Brand has established himself as one of one of the world's most celebrated stand-up comedians.
Aside from stand-up, Russell is also a successful author, broadcaster, actor, podcaster, columnist, political commentator and mental health & drug rehabilitation activist.