Source:  WeAreChange
Published on Dec 11, 2018
https://wearechange.org/change-media-…
In this video, we give you the latest breaking news on Times Person of the Year. Have they said something legitimate or is this another case of propaganda?
Sign Up To our email – http://eepurl.com/dJE522
Visit our MAIN SITE for more breaking news http://wearechange.org/
---
Excerpt from December 13, 2018 newsletter:
YouTube is at it again censoring this media organization in particular. Aside from our videos being demonetized and put up for review when merely mentioning the "Yellow Jackets", "Yellow Vests", and even "Paris", WeAreChange has been delisted as well!. On the left side of the picture above, you can clearly see they are promoting the same old establishment approved mainstream media.
Despite the fact I risked my life to give you insightful live unfiltered footage on the ground as it happened and garnered hundreds of thousands of views across the globe you will not find our videos when searching YouTube. This is of course, by design. In fact, Time magazine recently chastized it's parent company Google for not doing enough to curate a.k.a censor speech while announcing "The Guardians" as their "Person Of The Year".
With these ever-present obstacles, WeAreChange needs your support more than ever to continue to bring you the truth in exciting fashion. Sign up to our members Newsletter for even more awesome exclusive content.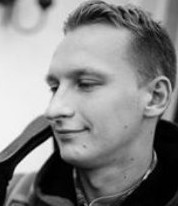 Luke Rudkowski is an independent journalist, activist, live streamer and founder of WeAreChange.org.
Luke began his activism at the age of 17 when he was wrongfully accosted and assaulted by the NYPD. In 2006, at the age of 20, Luke founded the independent and grassroots media organization, WeAreChange. Through this organization and the use of social media, he has aimed to inspire those who no longer feel they can trust the mainstream media to become the media themselves. As support for WeAreChange grew, many followers became active themselves and WeAreChange has grown into a global organization with 160 independent chapters around the world.