by James True
November 19, 2019
Source
I've learned much about medicine since I started writing. The thing that strikes me the most has been the complexity of the immune system. As best as I can tell there are over thirty unique systems at work under and in the skin and I can barely describe four of them. I do know mind control though. I understand the mechanics of ridicule or ad hominem and how they are implemented. It's rampant in the medical industry and violates the very nature of informed consent.
I sat down with forensic psychiatrist Dr. Andy Kaufman for a talk about the healthcare system. This is his first time being public as a physician about what he has seen in the industry. It is my pleasure to bring this talk with you. Andy went to medical school at the Medical University of South Carolina and completed his psychiatry residency at Duke University. He did his fellowship in forensic psychiatry in New York where he served on the faculty, researcher, and later Medical Director of Faculty Practice. Andy went on to develop a patent in the industry and private consulting and clinical work.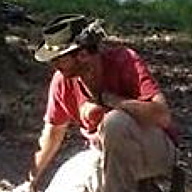 Author of  Blueprints of Mind Control and Technology of Belief, James earned his Bachelor's degree in Philosophy/Religion while serving in the US Navy as a sub hunter. He is a self-taught software engineer producing solutions for Autodesk, Cisco, Cure Autism Now, EMC, Stanford University, Sun Microsystems, VMWare, and The Weather Channel. His commissioned art installations were seen at the Black Mountain Music Festival, Hulaween, Electric Forest, The Love Burn, and Envision Costa Rica. James is the chairperson for his county libertarian party but his heart is in Bioregionalism.