by Catherine Austin Fitts, Solari Report and James Corbett, The Corbett Report
sourced from The Corbett Report
June 5, 2020
---
Catherine Austin Fitts: So you need to understand that this is absolutely as satanic, you know, as it gets. And what you're talking about is will you allow them to do that to your children…

James Corbett: You're right. I mean there are things worse death and we will experience them if we keep acquiescing to this agenda. And I thought you hit the nail on the head when you say that the machine model that's been in place for the last few hundred years of industrial productivity is essentially anti-life. And the only way to foist that on the world — which is abundant in and of itself — the only way to foist that model on the world is through control, through manipulation, through deception, and ultimately through death. Destruction. And that is the model that has been in place.
---
Catherine Austin Fitts of solari.com interviews James Corbett about his new documentary, Who Is Bill Gates?
We go beyond the focus on Gates to discuss the syndicate that he is leading, the business model it relies on, and the new form of collateral that will underlie the digital economy: the human body.
Don't miss this vital conversation that fills in the missing pieces of the puzzle and draws back the curtains on the real purpose of the injection fraud.
SHOW NOTES:
The Injection Fraud – It's Not a Vaccine
Biosecurity and Politics (Giorgio Agamben)
Deep State Tactics 101 with Catherine Austin Fitts (Part 1/6)

See also: Who's Doing This? | Catherine Austin Fitts: "We Have No Idea What the Governance Structure on Our Planet Is"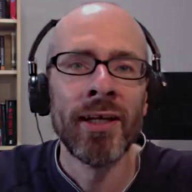 James Corbett has been living and working in Japan since 2004. He started The Corbett Report website in 2007 as an outlet for independent critical analysis of politics, society, history, and economics. Since then he has written, recorded and edited thousands of hours of audio and video media for the website, including a podcast and several regular online video series. He is the lead editorial writer for The International Forecaster, the e-newsletter created by the late Bob Chapman.
His work has been carried online by a wide variety of websites and his videos have garnered over 40,000,000 views on YouTube alone. His satirical piece on the discrepancies in the official account of September 11th, "9/11: A Conspiracy Theory" was posted to the web on September 11, 2011 and has so far been viewed nearly 3 million times.
For more in-depth content, James Corbett offers a subscription newsletter. Become a Corbett Report subscriber: https://www.corbettreport.com/members/
Follow James Corbett at Substack:  https://corbettreport.substack.com/