Source:  GeoengineeringWatch.org
by Dane Wigington
April 21, 2018
How much longer can the majority of industrialized / militarized societies hide from reality? Not long. Foundations of power structures are fracturing from every direction, many critical issues are finally beginning to come to light. Though this is, in many ways, a leap in the right direction, it also leads to unbridled desperation on the part of those who wield power. Are radio programs on the political left or right mentioning anything about the most critical threats we face? No. A week after America's latest illegal and unjust bombing of a sovereign nation (Syria), how many Americans even remember? How many care? Regions of South America are sliding toward chaos, has US mainstream media said a word? The US Air Force is desperately trying to put nearly 200 additional jet aircraft tankers into service. Is this for the purpose of increasing the ongoing toxic atmospheric spraying to even more extreme levels? How much longer can the biosphere and the web of life sustain the assault? Where do we go from here? The latest installment of Global Alert News is below.
With every passing day the more and more are finally waking up to the rapidly darkening horizon, it is up to all that are already awake to continue sounding the alarm. In doing so, it is imperative to share data that is factually on completely solid ground, anything less inevitably leads to the marginalization of the critical climate engineering cause. Make your voice heard, while it can still make a difference.
DW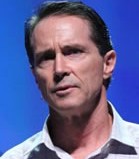 Dane Wigington has a background in solar energy. He is a former employee of Bechtel Power Corp. and was a licensed contractor in California and Arizona.
His personal residence was featured in a cover article on the world's largest renewable energy magazine, Home Power. He owns a large wildlife preserve next to Lake Shasta in Northern California.
Dane made the decision to focus all of his efforts and energy on full time investigation of the geoengineering / solar radiation management issue when he began to lose very significant amounts of solar uptake due to ever-increasing solar obscuration / global dimming caused from the ongoing jet aircraft spraying / aerosol dispersions. Dane also noted a significant and accelerating dechttps://www.geoengineeringwatch.org/line in overall forest health along with increasing UV radiation levels. These factors and others were catalysts that triggered Dane's testing and research into the geoengineering issue which has been ongoing for over decade and a half.
As the lead researcher for GeoengineeringWatch.org Dane and has investigated all levels of geoengineering, solar radiation management, and global ionosphere heaters like HAARP. Dane has appeared on an extensive number of interviews and films to explain the environmental dangers we face on a global level from the ongoing climate engineering assault.