Ron Johnson (R-WI) and former Green Bay Packers player Ken Ruettgers held a press conference June 28 with families who want to 'be seen, heard and believed by the medical community' after suffering adverse reactions to COVID vaccines.
by Megan Redshaw, The Defender
June 29, 2021
Sen. Ron Johnson (R-WI) held a news conference Monday to discuss adverse reactions related to the COVID vaccines — giving individuals who have been "repeatedly ignored" by the medical community a platform to share their stories.
The group that spoke was put together by Ken Ruettgers, a former Green Bay Packers offensive lineman, whose wife suffered an adverse reaction after receiving a COVID vaccine. Ruettgers, who now lives in Oregon, started a website to bring awareness of COVID vaccine reactions to the medical community.
"We are all pro-vaccine," Johnson said at the onset of the news conference. In fact, Johnson has had every flu shot since the Swine flu, is current on all of his vaccines and was a huge supporter of Operation Warp Speed, though he has not had a COVID vaccine because he already had COVID.
Johnson said his goal was to provide a platform for these individuals who were injured by COVID vaccines so the health community and mainstream media would acknowledge them and get to the root cause — to find a solution for these problems.
Johnson argued that while most people don't suffer significant side effects following vaccination, he is concerned about "that small minority that are suffering severe symptoms."
Five people from across the U.S., including a 12-year-old girl who was part of the Pfizer clinical trial, joined the conference at the federal courthouse in Milwaukee. They described their reactions to the COVID vaccines, including neurological, cardiac and gastrointestinal issues, debilitating health problems and hospitalizations.
Among them was Maddie de Garay from Ohio who volunteered for the Pfizer vaccine trial when she was 12. On Jan. 20, Maddie received her second dose of the Pfizer COVID vaccine as a participant in the clinical trial for 12- to 15-year-olds and is now in a wheelchair.
"Why is she not back to normal? She was totally fine before this," said Stephanie de Garay, Maddie's mother. She volunteered for the Pfizer vaccine trial "to help everyone else and they're not helping here. Before Maddie got her final dose of the vaccine she was healthy, got straight As, had lots of friends and had a life."
Upon receiving the second shot, Maddie immediately felt pain at the injection site and over the next 24-hours developed severe abdominal and chest pain, de Garay said at the press event.
Maddie told her mother it felt like her heart was being ripped out through her neck, and she had painful electrical shocks down her neck and spine that forced her to walk hunched over.
Maddie's parents took her to the emergency room as instructed by the vaccine trial nurse administrator. Her labs were taken, she was checked for appendicitis, given an IV with medicine and sent home. The diagnosis in the discharge summary read "adverse effect of vaccine initial encounter."
Maddie's condition continued to worsen. Over the next two and a half months her abdominal, muscle and nerve pain became unbearable, her mother said.
© June 2021 Children's Health Defense, Inc. This work is reproduced and distributed with the permission of Children's Health Defense, Inc. Want to learn more from Children's Health Defense? Sign up for free news and updates from Robert F. Kennedy, Jr. and the Children's Health Defense. Your donation will help to support us in our efforts.
Connect with Children's Health Defense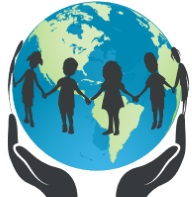 The Children's Health Defense Team is devoted to the health of people and our planet. Their mission is to work aggressively to reduce exposure to all sources of mercury, hold those accountable who failed to protect our planet and people from unnecessary exposure, restore health to those who have been harmed, and make sure this tragedy never happens again.
They do what they do for many reasons. Some have children who have been injured. Some have seen an injustice and feel the need to step in where others fear to tread. Some are focused on the demand for scientific integrity, others on improving the health of this, and future, generations.
See: Why We Do What We Do
Sign up for free news and updates from Robert F. Kennedy, Jr. and the Children's Health Defense. CHD is planning many strategies, including legal, in an effort to defend the health of our children and obtain justice for those already injured. Your support is essential to CHD's successful mission.
The Defender is Children's Health Defense's news and views website. It features content aligned with the organization's mission to end childhood health epidemics. Sign up for updates.
Children's Health Defense Europe is the Belgium-based Europe chapter of CHD.