Brian Gerrish:
"What we are facing is calculated. And it's a mistake to call it madness because it's very precise, it's very calculated. And we need to understand that in order to be able to deal with what we're facing."
Reiner Fuellmich:
"That's very interesting to hear because we have come to the conclusion that the other side, as we call them, is using two major tools. One is, of course, psychology — psychological operations. And of course the other, which transports this psychological operation, is the mainstream media."
by Corona Ausschuss and Oval Media
May 28, 2021
This interview is an excerpt from a series of interviews: Sitzung 54: Zwischen Nudging und Nebenwirkungen which can be found on youtube.
[As a service to protect truth from censorship and to share widely, mirrored copies of this video are available at Truth Comes to Light BitChute, Brighteon, and Odysee channels. All credit, along with our sincere thanks, goes to the original source of this video. Please follow links provided to support their work.]
Topics include:
The global manipulation of humanity during this planned "pandemic"
Mind control via psychological operations including Neuro-linguistic Programming (NLP)
Awakening humanity and visions for the future
Link to Mind Space document as mentioned by Brian Gerrish
https://www.instituteforgovernment.org.uk/sites/default/files/publications/MINDSPACE.pdf
Connect with Brian Gerrish at UK Column
https://www.ukcolumn.org/
Read more about Brian Gerrish's background
https://www.ukcolumn.org/writer/brian-gerrish
Learn more about the Corona Investigative Committee: https://corona-ausschuss.de​
For anonymous reports: https://securewhistleblower.com​
Connect with the Committee on Telegram: https://t.me/s/Corona_Ausschuss​
Connect with  OVAL Media on Telegram: https://t.me/s/OVALmedia​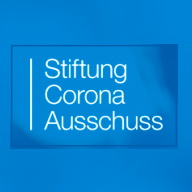 The Corona Investigative Committee, which is now working with attorneys worldwide, was established by four lawyers in Germany: Dr. Reiner Fuellmich, Viviane Fischer, Dr. Justus Hoffmann and Antonia Fischer.
Dr. Reiner Fuellmich is a consumer protection trial lawyer in Germany and California. He is one of four members of the German Corona Investigative Committee who are now working with an international network of lawyers who will argue this biggest tort case ever, the Corona Fraud Scandal, which has meanwhile unfolded into probably the greatest crime against humanity ever.
Connect with Dr. Reiner Fuellmich here: https://www.fuellmich.com
Main website for Corona Investigative Committee: https://corona-ausschuss.de/
Corona Investigative Committee at Telegram: https://t.me/s/Corona_Ausschuss
Share anonymous information with the Corona Investigative Committee: https://securewhistleblower.com