by Meryl Nass, ND
April 13, 2021
It is the darnedest thing.  The UK government flat out admits it has been lying to the public, but in such a bland manner that it is not at all clear why the official government numbers suddenly shifted.  And they didn't shift a little.  Covid hospitalizations declined by 50%.
The way this is being presented is like something out of "1984."  Yesterday we were at war with Oceana.  Today we are war with EastAsia.  Nothing changed. The reporters never ask, "Why?"
From the Telegraph:
Covid deaths in England and Wales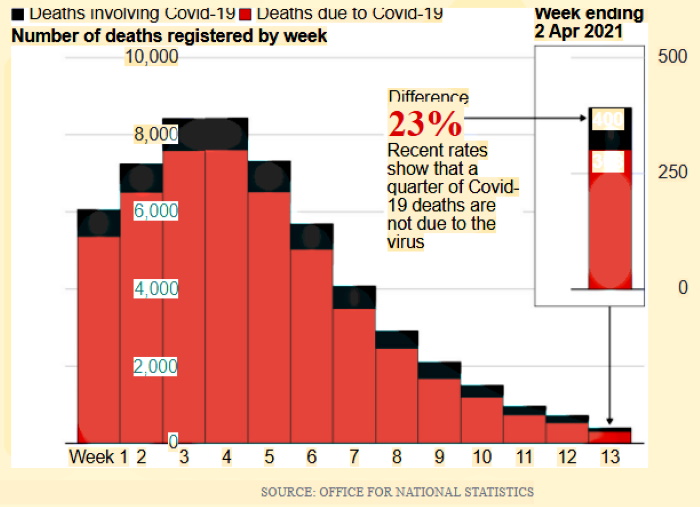 The latest figures from the Office for National Statistics (ONS) show that 23 per cent of coronavirus deaths registered are now people who have died "with" the virus rather than "from" an infection…
Daily death figures by "date of death" reveal that Britain has had no more than 28 deaths a day since the beginning of April, even though the government-announced deaths have been as high as 60…
Likewise, Oxford University has calculated that the number of people in hospital with an active Covid infection is likely to be around half the current published daily figure. Tuesday's official figure showed there were 2,537 Covid patients in hospital, with 230 new admissions.
However, despite the positive statistics, Boris Johnson issued a warning over the lifting of lockdown as he said it was the restrictions, not the vaccine rollout, that had predominantly kept Covid numbers low…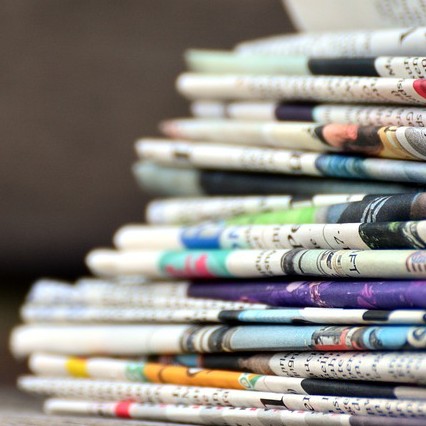 Posts under World News & Views come from assorted information sources around the web or from printed publications. The specific source will always be identified at the top of the post. Everything posted on this site is done in the spirit of conversation. Please do your own research and trust yourself when reading and giving consideration to anything that appears here or anywhere else.