Source:  GeoengineeringWatch.org
by Dane Wigington
April 14, 2018
Biosphere collapse will push power structures to total desperation. As has been stated so many times on the Global Alert News hour, the rapidly unfolding implosion of the global climate and countless ecosystems, along with the quest for remaining resources, is (and will continue to) fuel unbridled aggression from military industrial societies like the US and it's allies. So far the vast majority of first world populations (whose lifestyles depend on the constant looting, plundering, and pillaging of resources from other countries) have shown little to no concern over the barbaric behavior of their "governments".
False flag events and narratives are used as a pretext for aggression by hegemonic powers. When those narratives fall apart (as was occurring with the "Skirpal" incident), a new pretext for aggression is created (the latest factless chemical attack accusations against Syria).
Is America the greatest threat to world peace? Polls overwhelmingly say yes.
In this broadcast, an extremely important press release on the progress being made to expose the truth about 911, the most glaring false flag event of them all. As the truth on many fronts becomes all but impossible to hide, our government is doing all it can to monitor anyone who dares to tell it. The latest installment of Global Alert News is below.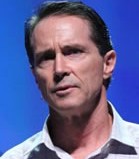 Dane Wigington has a background in solar energy. He is a former employee of Bechtel Power Corp. and was a licensed contractor in California and Arizona.
His personal residence was featured in a cover article on the world's largest renewable energy magazine, Home Power. He owns a large wildlife preserve next to Lake Shasta in Northern California.
Dane made the decision to focus all of his efforts and energy on full time investigation of the geoengineering / solar radiation management issue when he began to lose very significant amounts of solar uptake due to ever-increasing solar obscuration / global dimming caused from the ongoing jet aircraft spraying / aerosol dispersions. Dane also noted a significant and accelerating dechttps://www.geoengineeringwatch.org/line in overall forest health along with increasing UV radiation levels. These factors and others were catalysts that triggered Dane's testing and research into the geoengineering issue which has been ongoing for over decade and a half.
As the lead researcher for GeoengineeringWatch.org Dane and has investigated all levels of geoengineering, solar radiation management, and global ionosphere heaters like HAARP. Dane has appeared on an extensive number of interviews and films to explain the environmental dangers we face on a global level from the ongoing climate engineering assault.