Source:  Jason Goodman
Wilbur's Serco Patentstein™ Footprints On Risk Waters Cal Fire Deaths
–David Hawkins Discovery CSI
Discussion includes AI algorithms, carbon footprint scam (Chicago Climate Exchange), California Fires, directed energy weapons, 9/11, manipulation of payment networks and much more.
Sponsor Crowdsource the Truth and enjoy exclusive content on Patreon:
http://www.patreon.com/crowdsourcethetruth
Support David Hawkins on Patreon: https://www.patreon.com/reverseCSIstoryboards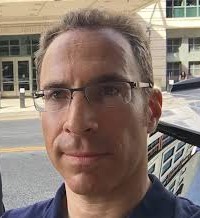 Jason Goodman is an investigative reporter and founder of Crowdsource the Truth.  He is also founder and CEO of 21st Century 3D, an internationally company, recognized for innovation in production techniques and stereoscopic 3D technology development.
Support Jason on Patreon and view exclusive subscriber content: patreon.com/crowdsourcethetruth