In an appearance on "RFK Jr. The Defender Podcast," Michael Nevradakis, Ph.D., a reporter for The Defender, explained how the two global asset giants pushing for vaccine passports also stand to profit greatly from orchestrating them.
by Susan C. Olmstead, The Defender
March 29, 2022
Financial houses BlackRock and The Vanguard Group, two of the world's "Big Three" asset managers, have profited "enormously" from the COVID-19 pandemic, according to Robert F. Kennedy, Jr.
On the March 23 episode of "RFK Jr. The Defender Podcast," Kennedy interviewed Michael Nevradakis, Ph.D., a reporter for The Defender, about what Nevradakis uncovered about the far-reaching influence of these two corporations.
In an article he wrote last month for The Defender, Nevradakis exposed BlackRock and Vanguard as two of the top three shareholders in COVID vaccine makers Pfizer, Moderna and Johnson & Johnson.
Kennedy pointed out that BlackRock and Vanguard are the two biggest financial houses in the world. "They control a huge part of the world economy," Kennedy said.
Combined, BlackRock and Vanguard manage more than $15 trillion in global assets, Nevradakis reported.
In 2020, Bloomberg called BlackRock "the fourth branch of government," said Nevradakis.
He added:
"There's this very strange cross-ownership where Vanguard is the biggest shareholder in BlackRock and BlackRock is the biggest shareholder in Vanguard … regardless of how some people may try to spin it, it's obvious that these two companies are closely linked and their fortunes are closely linked."
The two firms own many major and influential U.S. companies, including American Express, T-Mobile, Twitter and Disney, as well as Big Food and Big Pharma interests.
Nevradakis and Kennedy discussed the connection between BlackRock or Vanguard ownership and vaccine passports.
"[BlackRock and Vanguard] own companies that are at the speartip of pushing for vaccine passports, and also that stand to profit greatly from making and controlling and orchestrating the vaccine passports," said Kennedy.
In his article, Nevradakis listed major U.S. employers that, as of Feb. 16, mandated COVID vaccines for their employers, and quantified these companies' relationships with BlackRock and/or Vanguard.
Most of these companies are owned in large part by one or both of the firms. They include pharmaceutical company Abbvie, grocery store Albertsons, health insurer Anthem, Chevron, Delta Airlines and Cigna, among many others.
The "sinister aspect" of these revelations is the idea that competitive capitalism may be an illusion in the U.S., Kennedy pointed out.
Nevradakis agreed. He said:
"The original idea in theory behind [capitalism] is that of competition. And I think that we're not seeing that in reality. We have very, very large companies, and those large companies are owned by even larger asset management companies. And then … the two largest ones of all also happen to own each other. So I don't think there's any way that that could be spun as a competitive situation."
Watch the podcast here:
The views and opinions expressed in this article are those of the authors and do not necessarily reflect the views of Children's Health Defense.
©March 2022 Children's Health Defense, Inc. This work is reproduced and distributed with the permission of Children's Health Defense, Inc. Want to learn more from Children's Health Defense? Sign up for free news and updates from Robert F. Kennedy, Jr. and the Children's Health Defense. Your donation will help to support us in our efforts.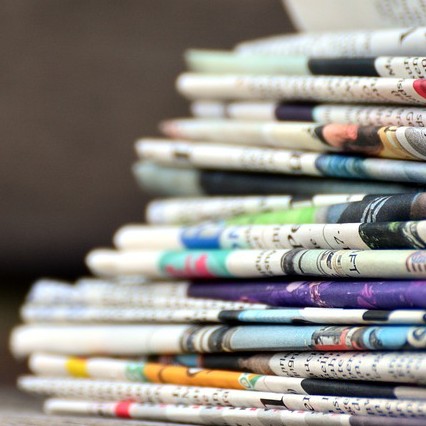 Posts under World News & Views come from assorted information sources around the web or from printed publications. The specific source will always be identified at the top of the post. Everything posted on this site is done in the spirit of conversation. Please do your own research and trust yourself when reading and giving consideration to anything that appears here or anywhere else.