sourced from Navdanya International
interview: Berenice Galli with Vandana Shiva
video by Pangea – Davvero TV
March 23, 2021
Pangea – Davvero TV:
The so-called philanthropists, Bill Gates in particular, are taking more and more power over our governments.
Vandana Shiva warns us on how this is bringing new and more dangerous threats to our agriculture, food, seed sovereignty, and to the biodiversity of our planet.
Together with "surveillance capitalism" all this is putting at risk the rights to our health, our freedom and our future.
Interview by Berenice Galli.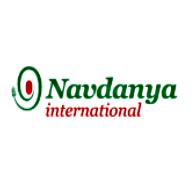 Navdanya and the Navdanya movement was created by Dr. Vandana Shiva 30 years ago in India to defend Seed and Food sovereignty and small farmers around the world. Navdanya pioneered the movement of seed saving and seed freedom, which began in response to the crisis of erosion of agricultural biodiversity and introduction of GMOs and patents on seeds through intellectual property rights (IPRs) and so-called 'free trade' agreements. It has long fought against biopiracy, the patenting of indigenous knowledge by self-interested multinational corporations and won cases related to Neem, basmati rice and wheat in India.
Through its Earth Democracy project, Navdanya International works to promote a new vision for a Planetary Citizenship, an alternative worldview, rooted in caring and compassion for the Earth and Society, where ecological responsibility and economic justice, based on the Law of Return, are central to creating a liveable future for humanity.
___
Vandana Shiva is an Indian scholar, environmental activist, food sovereignty advocate, and anti-globalization author. Based in Delhi, Shiva has written more than 20 books. Shiva is one of the leaders and board members of the International Forum on Globalization, and a figure of the anti-globalization movement.