by Children's Health Defense
August 19, 2021
Vaxxed II: In 2016, a media firestorm erupted when Tribeca Film Festival abruptly censored its documentary selection, VAXXED: From Coverup to Catastrophe, amid pressure from pro-pharmaceutical interests.
In response to media silence on CDC whistleblower, Dr. William Thompson, who admitted to fraud on a pivotal vaccine safety study, VAXXED catapulted to notoriety and became a worldwide trending topic, opening to sold out theater audiences nationwide. Stunned by the immense volume of parents lining up outside the theaters with vaccine injury stories to share, VAXXED producer Polly Tommey began to livestream worldwide reaching millions, and a community that had once been silenced were empowered to rise up. In VAXXED II: The People's Truth, Polly and the team travel over 50,000 miles in the USA and around the world. Interviews of parents and doctors with nothing to gain and everything to lose exposed the vaccine injury epidemic and asked the question on every parent's mind, "Are vaccines really as safe and effective as we've been told?"
---
These resources were created as a follow up to our Q&A on the film Vaxxed II. Watch both the movie and the webinar.
Continue learning with these resources so that you can make an educated decision for you and your children.
Vaccines
Gardasil
Pregnancy
SIDS
Sudden Infant Death Syndrome (SIDS) is the unexplained death, usually during sleep, of a seemingly healthy baby less than a year old.
Vaxxed/Unvaxxed
Children's Health Defense has posted over 65 studies on vaccinate/unvaccinated studies. All of them show dramatically better health in unvaccinated children. We have found no studies that show superior health outcomes in vaccinated children.
Doctors
Books
Websites
©August 2021 Children's Health Defense, Inc. This work is reproduced and distributed with the permission of Children's Health Defense, Inc. Want to learn more from Children's Health Defense? Sign up for free news and updates from Robert F. Kennedy, Jr. and the Children's Health Defense. Your donation will help to support us in our efforts.
Connect with Children's Health Defense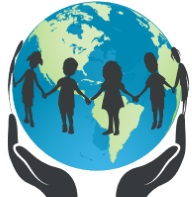 The Children's Health Defense Team is devoted to the health of people and our planet. Their mission is to work aggressively to reduce exposure to all sources of mercury, hold those accountable who failed to protect our planet and people from unnecessary exposure, restore health to those who have been harmed, and make sure this tragedy never happens again.
They do what they do for many reasons. Some have children who have been injured. Some have seen an injustice and feel the need to step in where others fear to tread. Some are focused on the demand for scientific integrity, others on improving the health of this, and future, generations.
See: Why We Do What We Do
Sign up for free news and updates from Robert F. Kennedy, Jr. and the Children's Health Defense. CHD is planning many strategies, including legal, in an effort to defend the health of our children and obtain justice for those already injured. Your support is essential to CHD's successful mission.
The Defender is Children's Health Defense's news and views website. It features content aligned with the organization's mission to end childhood health epidemics. Sign up for updates.
Children's Health Defense Europe is the Belgium-based Europe chapter of CHD.